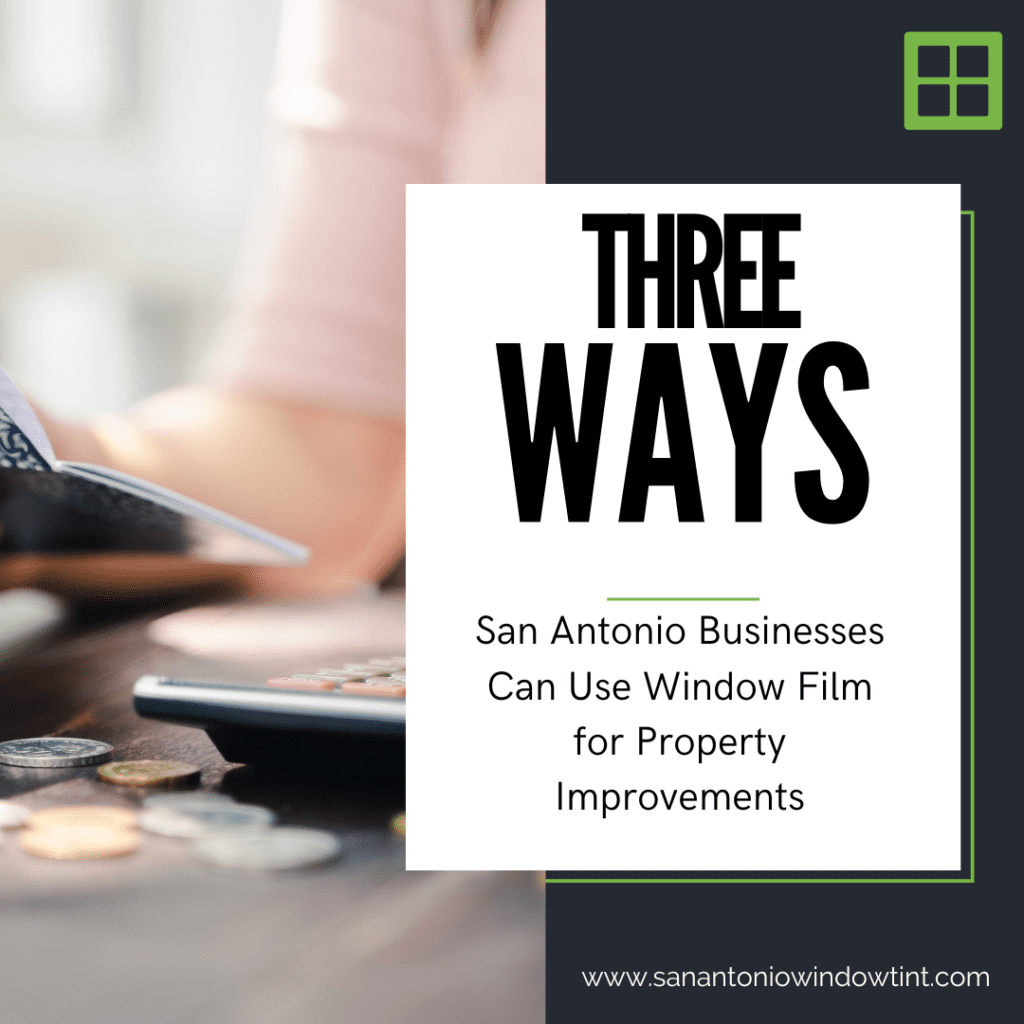 Investing in property improvements can offer a lot of benefits including better property value, improved functionality, boosted curb appeal, and more. Making this a priority can help address a number of problems while ensuring your guests, customers, and employees have the right impression of your building. For businesses looking to make effective changes but are on a budget, window film is a great option to explore. Here are three ways San Antonio businesses can use window film for property improvements.
The Benefits of Window Film for San Antonio Commercial Property Improvements
Exterior resurfacing: If you need an affordable way to give your building a makeover, look no further. Exterior resurfacing combines spandrel painting with exterior window film installation to deliver a completely upgraded look. Hide ugly, damaged, and outdated windows while creating better energy conservation and a more modern exterior appearance.
Interior resurfacing: This similar service for your interior utilizes 3M DI-NOC surface film. Choose from over 100 different existing designs that can be applied to any smooth surface within your property. From ceilings to elevators, you can curate a stunning interior design that anyone would be proud of. These vinyl films are versatile and can be easily removed and replaced by a professional while also offering longevity for long-term decor.
Metal and mirror restoration: Do you have damaged metal or mirrored surfaces on your property? These expensive surfaces can cost a fortune to repair or replace. Metal Shield offers a product that can be used to restore these surfaces. It hides damage while offering a durable layer of protection. The sacrificial layer can then be easily removed and replaced.
Work With San Antonio's Premium Commercial Window Film Expert
San Antonio Window Tint is honored to be the premium commercial window film expert serving the Central Texas area. Contact us today to see how we can help you make affordable property upgrades!