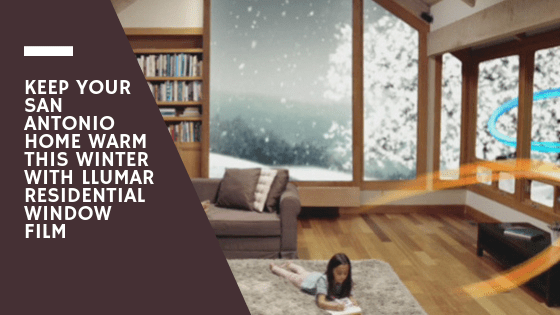 With the unusual weather in recent years, San Antonio winters have been getting colder. Homes have even experienced light snow and colder conditions. These cold weather conditions put more demands on utility bills that can be extremely high already from summer months. In order for homeowners to save money, finding energy efficient solutions is pertinent. Window replacement is always effective but costs a lot and requires a lot of time for installation. LLumar residential window film presents a budget-friendly solution that addresses both winter and summer concerns.
Benefits of LLumar Residential Window Film for Your San Antonio Home
LLumar residential window film provides a highly effective energy efficiency solution for San Antonio homes. With great insulation that'll keep your home warm during winter months and high solar rejection properties that'll keep your home cool during summer months, homeowners can experience true energy efficiency all year-round. LLumar's line of energy efficient window films also has phenomenal UV blocking properties that are definitely needed in San Antonio. UV blocking capabilities provide the protection you and your loved ones require. LLumar energy efficient window film also has glare reduction properties that make your home even more comfortable. With better movie nights and the ability to work from home, glare reduction really alleviates all the discomfort caused by glare.
Installation Process for LLumar Residential Window Film in San Antonio Homes
GreenLight Window Films is honored to have partnered with such a prestigious manufacturer like LLumar in order to provide our San Antonio homeowners with the best energy efficient window films on the market. With free in-home consultations, we're happy to help determine specific ROIs and energy savings based on your property. As always, we provide the most timely, stress-free installations.
For more information regarding LLumar residential window film for your San Antonio home, please contact us!