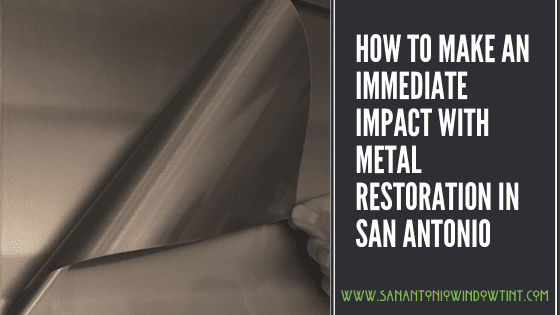 Fast Graffiti Removal For San Antonio Elevators
Graffiti on your San Antonio commercial space can hurt your investment in many ways and is incredibly hard to deal with.  It looks bad, affects your reputation and could leave your property damaged permanently. When it comes to elevator graffiti on metal panels–it is just that much worse.  This type of graffiti damage comes with an incredibly high price tag for removal and/or restoration. Furthermore, this type of work takes a long time to remove and usually your metal surface won't look the same afterward.  So when your San Antonio investment property gets hit by graffiti, you need a fast, cost-effective solution to save you frustration and expense. Metal Shield is just this type of technology to do this. Read more about it below.
Metal Shield For Fast Metal Graffiti Removal
As mentioned, it is very important to remove graffiti on your San Antonio commercial property as fast as possible.  As it happens there is no faster way Metal Shield, an industry leading graffiti removal products.
What Is Metal Shield?
Metal Shield, is a thick 6 mil metallic film that abates and obscures graffiti.  It is installed over your elevator's marked, scratched or dented metal surfaces, replicating its original pristine appearance.  The best part is, if it is marked again, the film acts as a sacrificial layer which can be easily and cost-effectively removed and replaced.
How Long Does Metal Shield Take To Install?
One of the best features of Metal Shield is– it has a very fast turn-around time.  Typically our elevator graffiti removal jobs here in San Antonio take less than one day.  This gets the off-putting marks off fast and keeps your reputation as a professional workplace intact.
Will Metal Shield Match My Elevator's Metal Finish?
Yes, Metal Shield films come in a variety of metal finishes, the ones most common in elevators and other features of commercial buildings:  Stainless Steel, Brushed Aluminum and Brushed Gold
How Much Does Metal Shield Cost?
Metal Shield installation costs vary due to many factors which affect the cost: the finish, the extent of damage, the area on which it is being applied–and more.  But, one thing that is true–metal shield costs about one-tenth of the cost of traditional metal graffiti removal since it involves full panel replacement and/or hours of sanding.
For more information on Metal Shield for use on your San Antonio commercial space, contact us at San Antonio Window Tint today