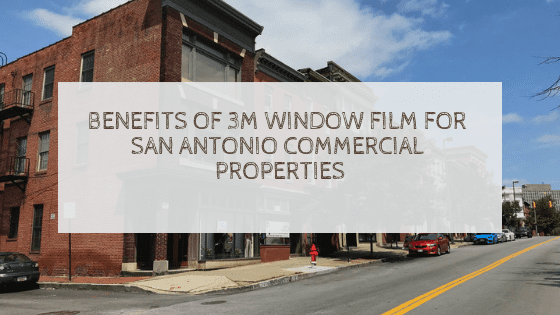 When it comes to creating a functional commercial property, it is important to address any concerns that promote dysfunction while also noting modern approaches for more modern settings. With businesses and office spaces constantly evolving, it is vital to have buildings that can adapt to these changes as well. Window film is a highly versatile solution that can address the numerous concerns you may have on your commercial property. 3M window film has several benefits that can really improve your San Antonio commercial building.
The Advantages of 3M Window Film for Your San Antonio Commercial Property
3M has a plethora of commercial solutions engineered for modern day problems. 3M Daylight Redirecting Film is perfect for schools, hospitals, office buildings, and much more, providing an abundance of natural sunlight as deep as 40 feet into your property. Daylight redirecting film has been proven to increase productivity, improve testing scores, decrease patient recovery times, and lower absentee rates. 3M decorative film has numerous styles and designs that can custom address privacy concerns on your property. These decorative films can also be custom cut or custom printed on for visual marketing and branding purposes. 3M Building Wraps can be customized for brick application to draw in more customers, promote upcoming events, and much more.
Choosing the Right 3M Window Film Contractor in San Antonio
San Antonio Window Tinting is honored to be the preferred 3M window film contractor serving the San Antonio area. We have the largest selection of 3M commercial window films and have worked with commercial clients throughout Texas to create effective, functional properties. Work with our graphic designers, security specialists, energy experts, and more to find the most appropriate investments for your commercial property.
For more information regarding 3M commercial window film options for your San Antonio property, please contact us!