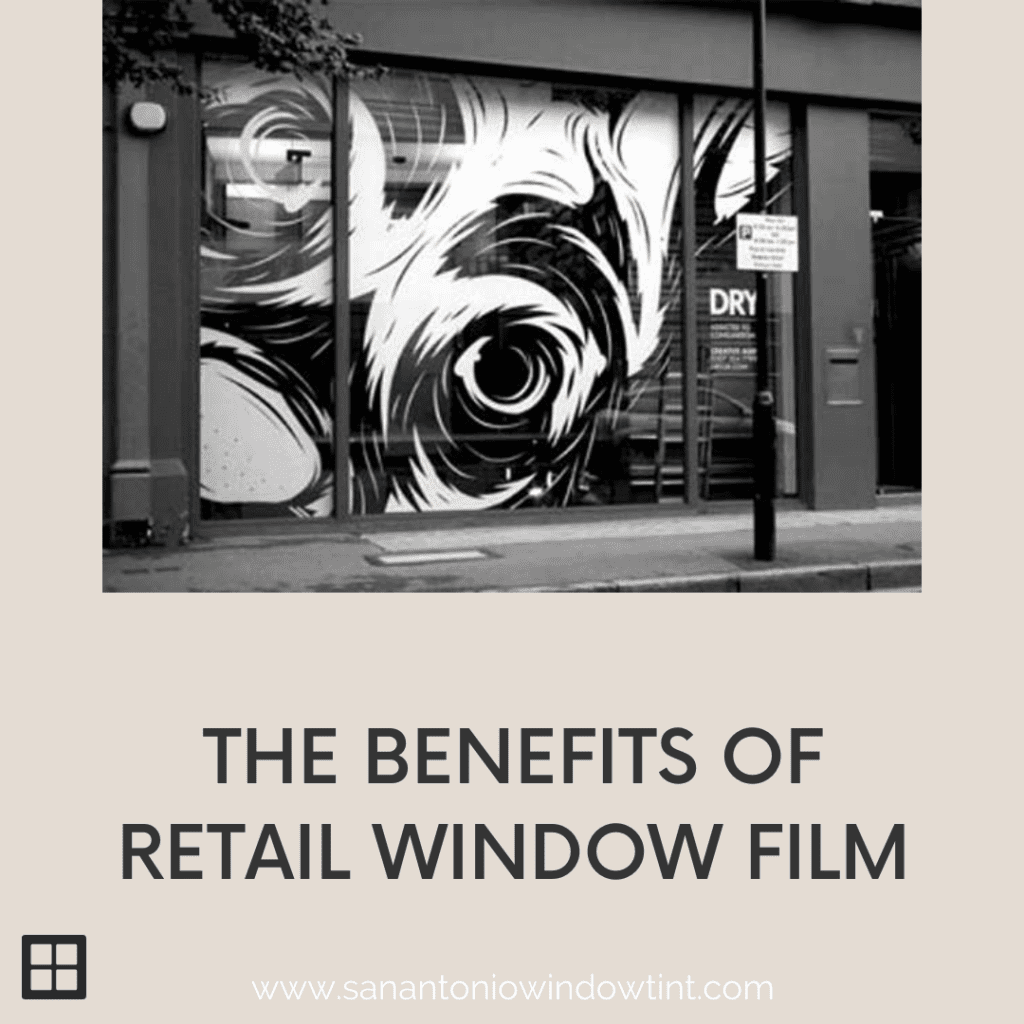 Here at San Antonio Window Tint, we install window film on many different commercial businesses: galleries, bars, restaurants, transit hubs, offices, and more.  However, one of the spaces we consistently use window film for is retail locations.  This is because window film has so many benefits aimed at helping retail stores succeed.  If you own a retail store in the San Antonio area, read below to find out how this amazing window technology can help your shop thrive.
Why Window Film is the Perfect Fit for San Antonio Stores
Retail locations here in San Antonio and across the US can benefit greatly from window film because of the unique challenges these retail spaces face.
Decorative Window Film for Branding 
Standing out from all the other businesses here in San Antonio can be a challenge.  Our city is well-known for its niche boutiques and outdoor shopping experiences.  By using window film to make the glass of your store's window into a fun, colorful, and unique advertisement will help you capture those walking by.  100% customizable, you can also incorporate your website, hours of operation, and niche merchandise information using window film too!
UV Blocking Window Film for Protecting Merchandise
One of the biggest threats to a store owner is UV rays beaming through windows and degrading the products they have displayed.  This is why UV blocking window film is the perfect way to help stores lose less money in ruined merchandise. These films stop the sun's radiation from fading or deteriorating some merchandise and solar heat gain from melting others.
Security Window Film to Prevent Theft
Break-Ins are a real problem for small retail locations.  Although San Antonio is a pretty safe city–smash and grabs on storefront windows happen all the time here!  When you have any window film installed it gives you an added layer of security from break-ins because glass stays adhered to the film after a blow.  For even stronger protection, specialty security films used with security window frames and C-Bond adhesive is the way to go.
For more information and pricing on any of these films and more–contact us at San Antonio Window Tint today!