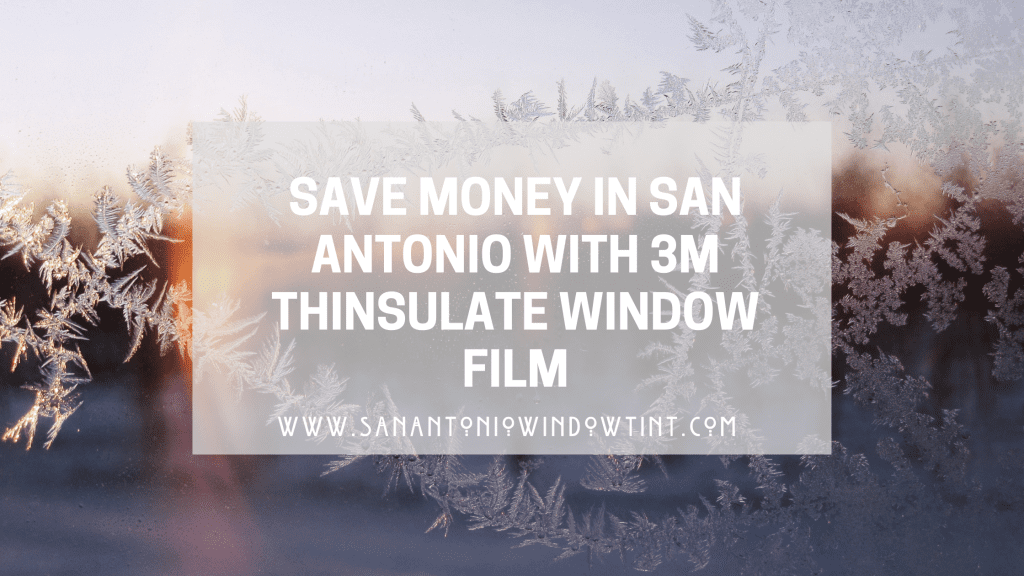 It sounds like Winter 2021 is going to be a cold one So if you live in the San Antonio area, you may need to get prepared for what could be an expensive energy season. You may not realize it but one of the biggest culprits of letting out the air you pay to heat is the glass of your windows. So, to seal up those windows of your home and lower heating bills–window film is one of the most effective strategies. 3M Thinsulate window film is one of the most powerful insulators and should be a strong consideration as your home window film brand of choice. Why? Because it is one of the strongest brands for energy savings on homes and of all the brands we carry –it stands out as one of the most effective against the cold (and the heat). Made by 3M, a leader in the window film industry, it is widely regarded as one of the most cutting-edge films available today. Because of this, it will absolutely save you money on heating and cooling
The Money Saving Benefits Of 3M Thinsulate 
 3M Thinsulate is one of the window films homeowners here in San Antonio choose as a way to save the most money on high winter heating bills. It is designed to repel the cold from seeping in from the glass on windows which is how it saves homeowners money on heating bills. Conversely, it stops cold air from leaching out from homes in the summer.
 3M Thinsulate does this by:
 

Works just as well in both summer as it does in the winter

Reduces cooling bills in the hot San Antonio summers

Insulates the glass of windows to keep heated and cooled air inside

Lowers heat transfer from the outside of a homecoming in

Reduces load on heating and cooling systems

Lowers the need for costly HVAC system repairs
 All of these mean incredible savings all year round. Thinsulate lowers energy bills by up to 10% and 3M pays for itself in less than three years and you have a winner!
 Here at San Antonio Home Window Tinting, we have the job of recommending window films for any number of applications. For home energy-savings, 3M Thinsulate is one we frequently and strongly endorse. Contact us at San Antonio Window Tint today to learn more about this film and others that are proven to save money.