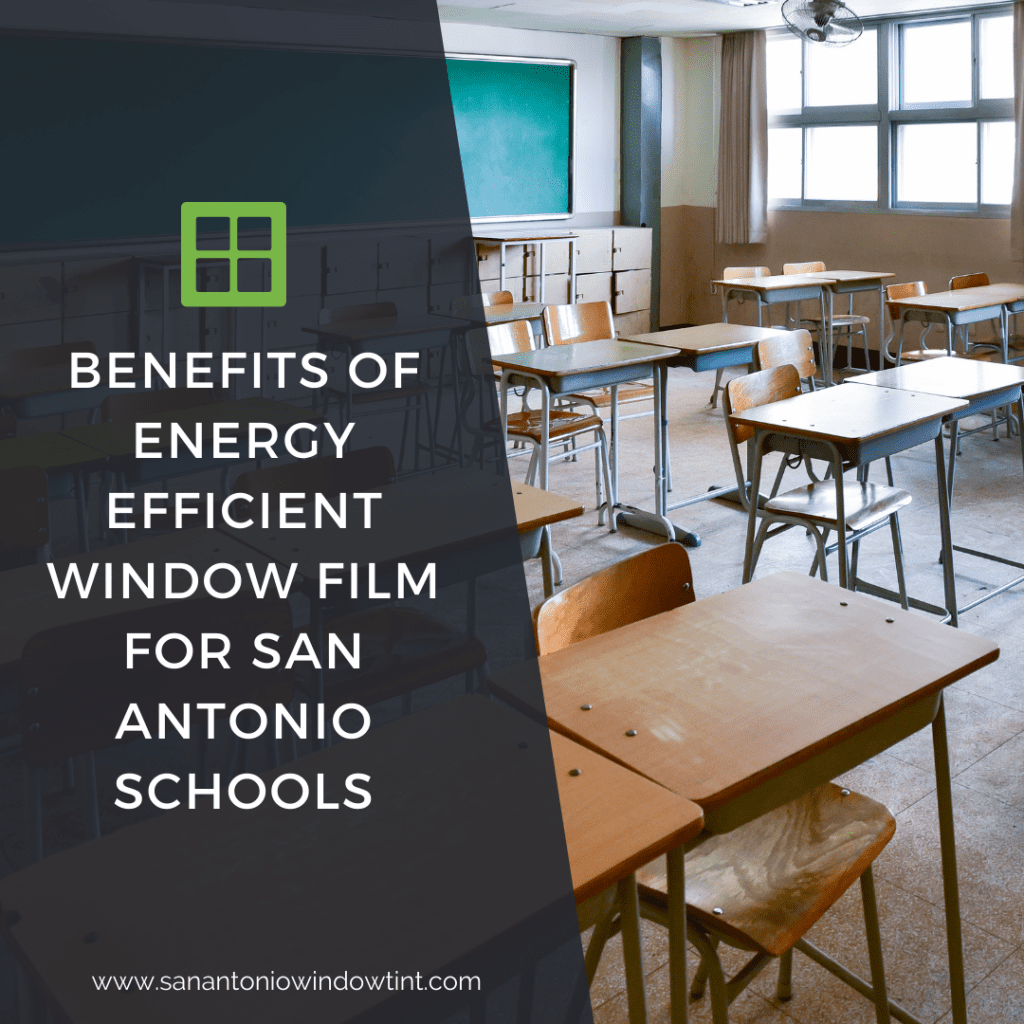 August marks the beginning of a new school year in San Antonio. Soon, students and teachers will be back in classrooms, studying math, reading, science, and all the skills their generation will need to head out into the world and create positive changes. As the first day of school approaches, schools are busy making campus improvements in preparation for the upcoming year.
One of the best upgrades that schools can invest in is energy efficient window film. Energy efficient window films can help San Antonio schools save money on utility costs and create a better learning environment.
Below, we've discussed some of the benefits of window tinting for schools and how to get started.
How Schools Benefit from Energy Efficient Window Film
Energy efficient window films have become fairly popular in the last few years. More and more, schools and companies are turning away from options like blinds and roller shades and looking to window tint as an alternative solution. While there are many benefits of window tinting for schools, energy efficiency is a big one. With energy efficient window film, San Antonio schools can look forward to:
Lower summer cooling costs
Lower winter heating costs
Reduced reliance on artificial light
Improvement in indoor comfort
Less glare on computer screens
Money saved from avoiding window replacement
Potential for improved focus and better tests scores
Learn more about the benefits here: llumar-energy-efficient-window-film-case-study-school-san-antonio
Getting Started with the Window Tinting Process
There's still time to have your windows tinted before the school year starts! All you have to do to get started is schedule your consultation. Even if you're not 100% sure about your decision right now, a consultation is still a good idea. This will give you the chance to learn about the benefits of window film and the different options out there. And it will give you a better idea of pricing. That way, your school will have all the information it needs for when you are ready to get started.
Book Your Appointment Today
Call San Antonio Window Tint today to schedule an appointment or speak to an expert about energy efficient window film for your San Antonio school.