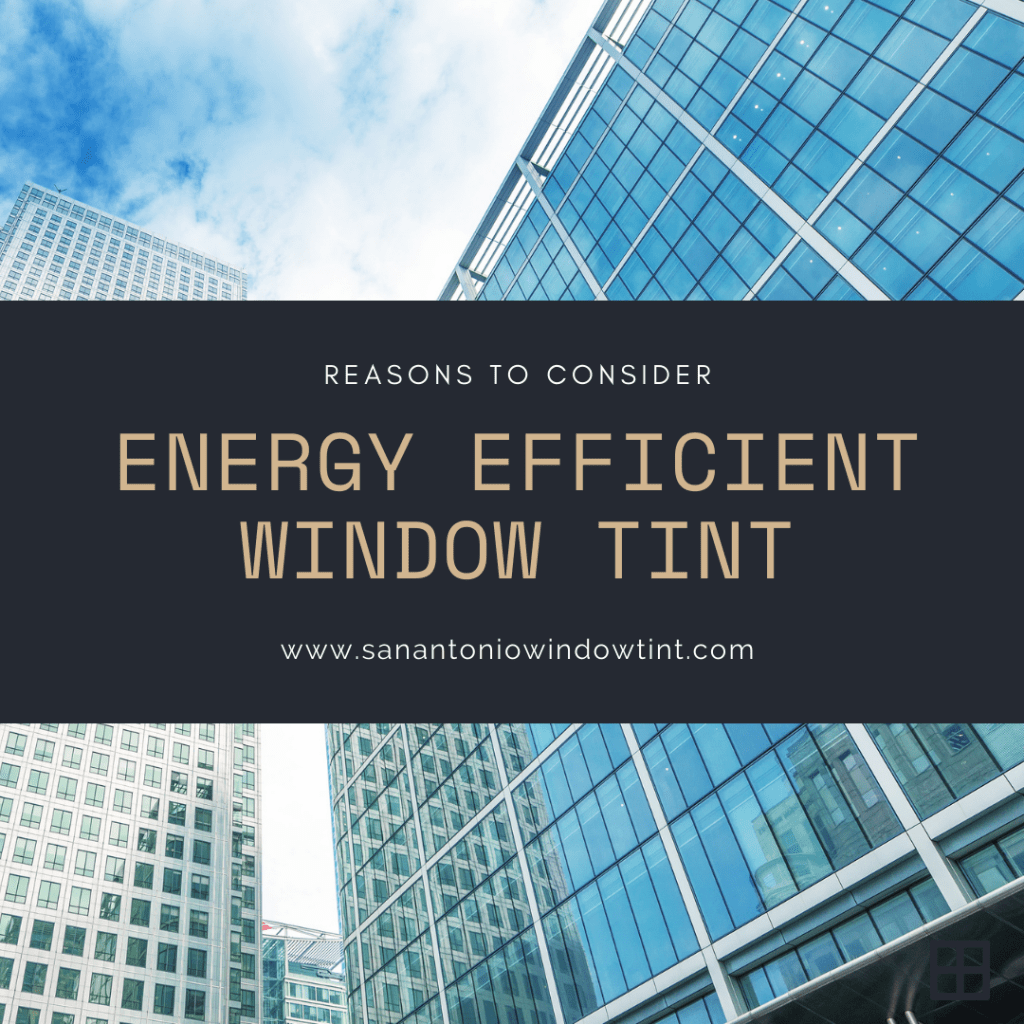 San Antonio experiences incredible amounts of heat for the majority of the year, resulting in high costs, sun damage, and a potentially distracting work environment.
A practical solution to consider is energy efficient window tint for your San Antonio property.
Why Invest in Energy Efficient Window Tint for your San Antonio Property?
Here are some of the reasons you should consider installing energy efficient window tint for your San Antonio property this year.
Reduce Energy Costs
Due to the constant state of heat that San Antonio is in, resident and business energy bills quickly rise as people try to manage the warmth they experience indoors. Therefore, window tint is a great way to significantly reduce the amount you'll pay on your utility bill due to the heat.
During the summer, rooms will remain cooler, so you won't have to crank up the AC. And in the winter months, the tint will hold onto heat, reducing the need for heater usage in your home or workplace.
For more information on the energy saving benefits, check out this brochure: energy-efficient-window-tint-san-antonio
Protection From Sun
Another major plus provided by energy-efficient window tint is protection from the unforgiving San Antonio sun. Glare can affect people's eyes, resulting in eye strain, migraines, and other issues. UV rays can also be detrimental to the skin and cause a number of health issues including cancer. 
Window tint prevents any harm or damage to merchandise, furniture, and people by blocking UV rays.
Improve Your Work Environment
When the San Antonio sun rays come in, employees may become distracted by the glare entering the window, ultimately making it difficult to focus on their tasks and reduce productivity.
To solve this, consider energy-efficient window tint, which will reduce glare and also protect their skin from UV rays at the same time.
Get a Quote on Energy Efficient Window Tint
Whether you're looking to reduce energy costs, get rid of any distractions during work, or protect objects and people, we've got your needs covered with our energy efficient window tint services in San Antonio. Contact our office today to get an estimate or speak to an expert.