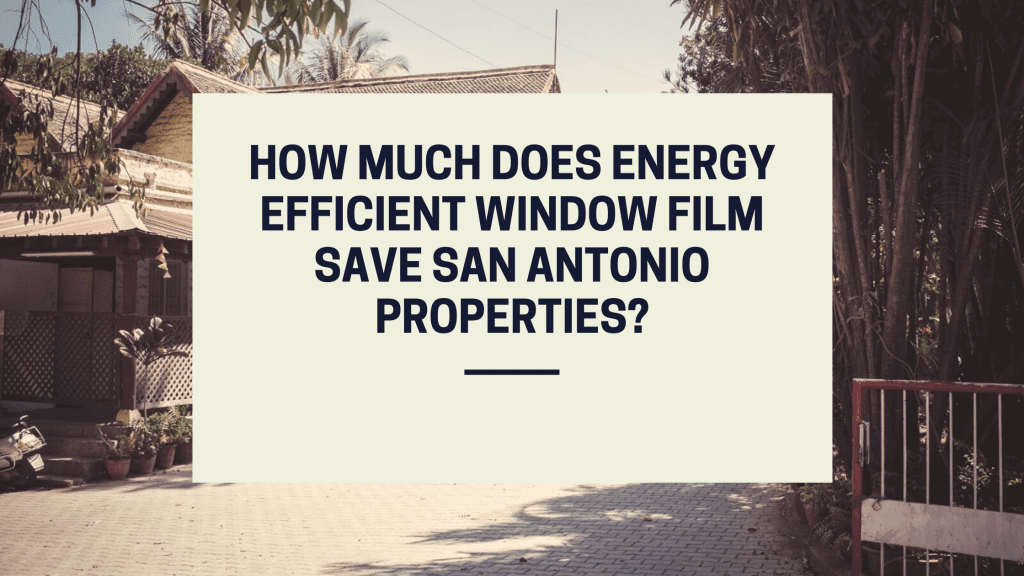 When it comes to keeping your property cool and comfortable all summer long, it's impossible not to heavily rely on your HVAC system for San Antonio homes. With constant sunshine almost year-round, cooling costs have always been at an all-time high for properties in this area. In order to save money on energy costs, finding an energy-efficient solution should be a priority. While window replacement is often believed to be one of the best ways to save money on energy costs, it can be quite the financial commitment and require a significant investment. Energy-efficient window film offers a great ROI for your home.
The Benefits of Energy-Efficient Window Film for Your San Antonio Home
Energy-efficient window film offers a great way to save money all year-round. Most homeowners will save around 30% during the summer months and an additional 10% to 15% during winter months. This offers an incredible alternative to window replacement– window film costs a fraction of window replacement but can be just as effective. Add insulation and heat-rejecting properties to all the glass doors and windows in your house. Energy-efficient window film also offers the benefits of UV protection, glare reduction, privacy, safety and security, and more. Homeowners can eliminate hot/cold spots within their homes in order to improve comfort and function. Keeping your home cool through the summer while saving money can provide peace of mind. Enjoy a full return on investment in three years or less.
Work with San Antonio's Preferred Energy-Efficient Window Film Contractor
San Antonio Window Tinting is honored to be the preferred energy-efficient window film contractor serving the San Antonio area. Our team is available for both virtual consultations and in-person appointments during our normal business hours. We look forward to working with you.
For more information regarding energy-efficient window film options, please contact us!