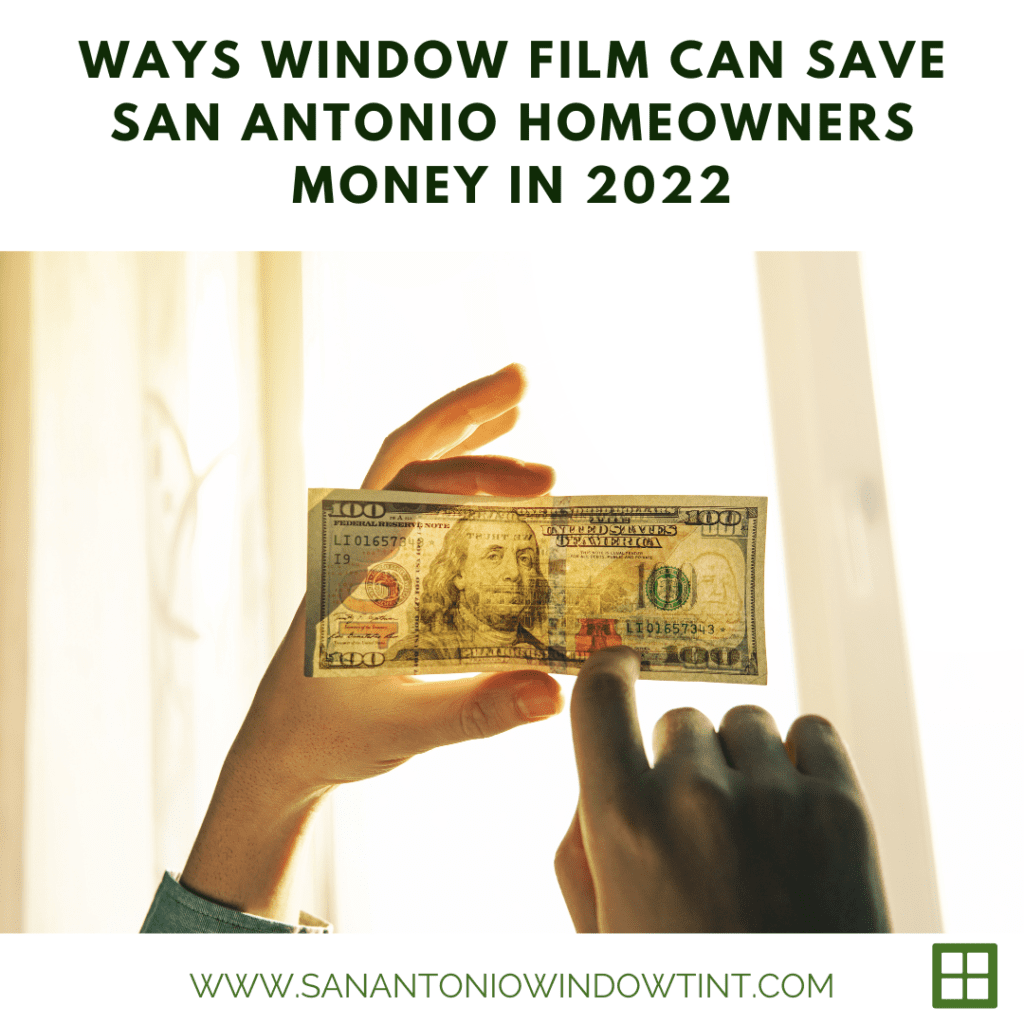 2022 has been a difficult year to say the least. Cost for gas is up. New homes are in short supply. And living seems to be getting more expensive by the day. If you're looking for a way to save money in 2022, you should consider window film for your San Antonio home. Window tinting helps homeowners decrease energy costs, increase natural light, and avoid the expense of window replacement.
How does window film make my home more energy efficient?
Energy efficiency is key for homeowners these days. Costs for electricity and natural gas are higher than they have been in years. Conserving energy can help you keep your utility costs low and reduce the strain on your finances.
Windows are often the culprit behind energy efficiency issues. If the glass is not insulated well, then it tends to leak hot and cold air quite easily. This means that everything your HVAC system puts out is literally going out the window.
Window films offer San Antonio homeowners a quick way to fix this issue. Window tinting boosts the thermal insulation of your windows, keeping heat out during the summer and trapping it indoors during the winter. In this way, it dramatically improves the energy efficiency of your home.
Surprising Ways Window Film Can Help You Save Money
During period of inflation (like we're experiencing now), saving money isn't easy. You need to closely examine where your money is going and conserve costs wherever possible. That's where our window films come into play. Here are some of the ways window tinting can save you money in 2022:
Cheaper than new windows: New windows cost anywhere between $150-700 each. Window film, on the other hand, starts at just $9 per square foot.
Saves on cooling costs: Window tint keeps heat out of your home during the summer, allowing your A/C system to work more efficiently and use less power.
More natural light: A great way to save money is by turning off the lights in your home. With window film, you can use the sun to illuminate your home instead of electrical sources.
Contact Us for Window Film in San Antonio
Call our office today to get a quote on window film for your San Antonio home.