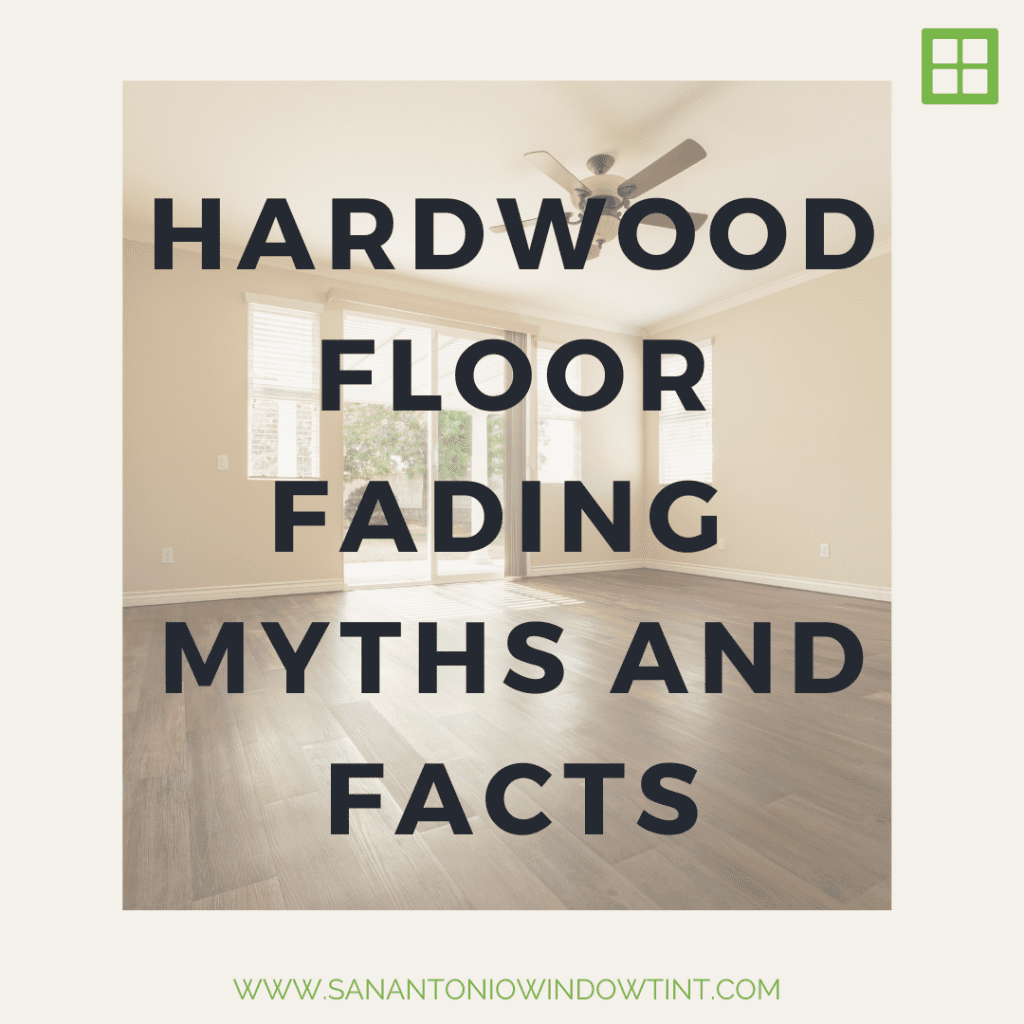 There is nothing like beautiful hardwood floors to elevate the look and warm feel of your San Antonio home.  They look lovely with any decor and should last for a very long time when properly cared for and treated correctly.  One problem with hardwood floors is they fade over time. Sadly, no matter what you do–hardwood of any species will change color as it ages and gets exposed to UV rays.  There are a lot of different ideas about how to slow this process (because it is impossible to fully stop). However, many of these ideas are myths rather than facts.  Below we have set out to dispel those myths and let you know the truth on how to keep the hardwood floors in your San Antonio area home from fading.
Curtains and Blinds Can Reduce Hardwood Floor Fading: MYTH
Probably the least effective method for keeping your hardwood floors from fading is curtains and blinds.  Both purported solutions let UV radiation, the main cause of fading, in through the windows. 
Rotating Furniture and Rugs Will Reduce Hardwood Floor Fading: MYTH
This method does not really stop or slow fading, it simply distributes the fading spots evenly over the floor. This gives the appearance that the floor had not faded.  This is much different than actually stopping damage.
The Right Finish Will Reduce Hardwood Floor Fading: FACT
There are finishes that will give a modicum of protection to hardwood floors–and slow fading over time. The best finishes for slowing down fading are high-end water-based finishes. However, this is only a bandaid as far as hardwood floor fading solutions are concerned.
Window Film Will Reduce Hardwood Floor Fading: FACT
Window films and tints which stop 99.9% of the UV rays that cause floors to fade are the very best way to reduce floors from fading!  While your floor will still experience the fading that comes with aging, it will be so slow you will likely not even notice. 
For more information on window films to keep your San Antonio home's wood floors from fading–contact us today!