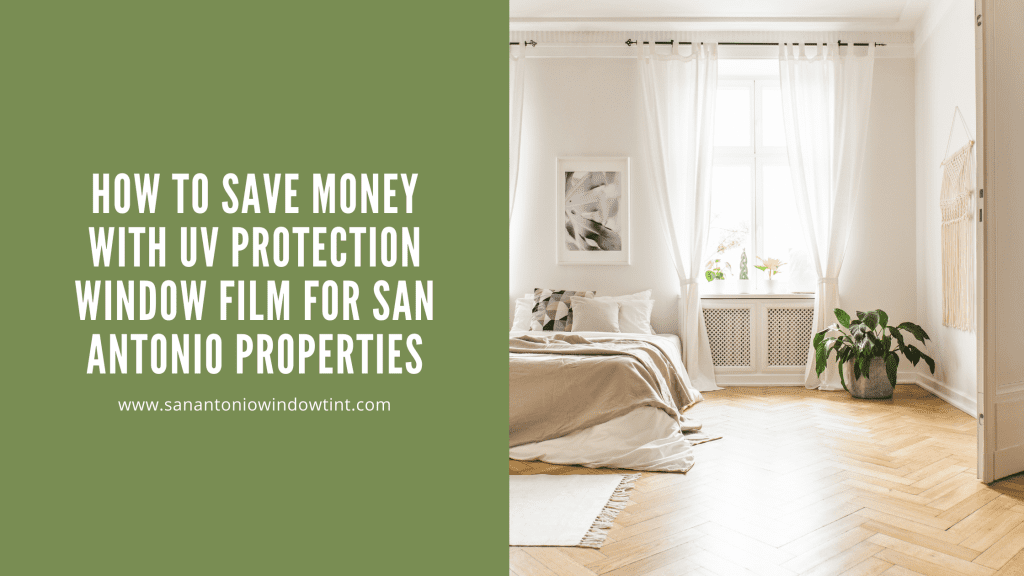 For many people, the beaming sun is the most enjoyable part of nature. Despite how rewarding sunlight can be, it does have its drawbacks. Unintended consequences of excessive sun exposure on your home can cost you a small fortune. In a sunny place like San Antonio, UV protection window film can make a world of difference.
How Can UV Protection Window Film Benefit San Antonio Properties?
The benefits of window film are unknown to most people. For property owners, this lack of knowledge can be a costly mistake. Window film can save you money by protecting your property and by protecting you.
Reduce Fading
One cause of fading few are aware of is the sun. According to the Library of Congress, "Ultraviolet rays … can break down chemical bonds and fade the color in an object."
The more exposed to the sun an item is, the more quickly it loses its quality. This can result in carpet and hardwood floors needing to be replaced years sooner than they should. UV protection window film blocks up to 99% of UV rays, allowing you to preserve your flooring.
The floor isn't the only thing at risk of fading and sun damage. Here are some additional things you may not have considered:
Clothing
Furniture
Walls
Artwork, including paintings
Any colored surface
Improve Health
The sun is not only a villain for its fading powers. It can also have negative effects on your health. UV protection window film blocks the radiation that causes many health issues, including…
Skin cancer
Eye disease
Overheating, heat exhaustion, and heat wave
Advanced aging and wrinkles
Skin blemishes and discoloration
Sunburn
By preventing illness ahead of time, you could save thousands on costly medical bills and treatments.
Learn more about the benefits of uv protection window film here: uv-protection-window-film-san-antonio
Let Us Protect What Matters Most
Take the step to install UV protection window film for your San Antonio property. Contact us today for more information. You can stay healthy and keep your property in lasting condition with a single consultation.