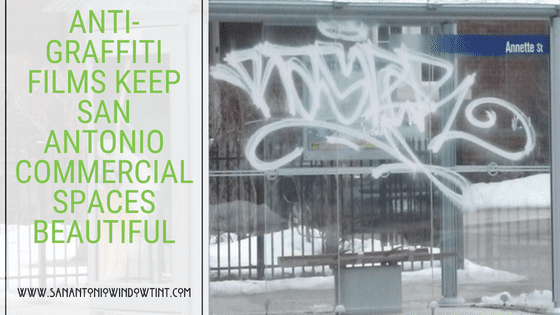 How To Inexpensively Remove Graffiti In San Antonio
Graffiti is a big problem across the US and even here in San Antonio.  While we live in a lovely city which is fairly safe as well, but businesses still struggle with vandalism and the issues that arise from it.  Things like high repair costs, extended downtime and sinking property values are all the direct result of graffiti in San Antonio. While you can't prevent vandals from trying to deface your San Antonio property, there is something you can do to cost-effectively get rid of existing graffiti in elevators and prevent the expense of future attacks and that something is–have Graffiti Shield applied to the vulnerable areas of your property.
What Is Anti-Graffiti Film And How Does It Work?
Anti-graffiti film is essentially a sacrificial layer of film which applied over surfaces that are vulnerable to graffiti. It matches the finish of any surface it covers like mirror, metal, and glass–which tend to be the areas vandals target.  Should the area, like an elevator in your building be defaced, this relatively low-cost film is simply removed and replaced at a much lower cost than replacing the panels of your elevator. Metal Shield is especially great for areas like elevators which are very difficult to monitor and even harder to restore from graffiti.  The amount of time and money spent replacing the film is also much lower than the time it takes for the laborious graffiti removal and remediation. In fact, it is usually done in as little as one day.
For more information on Anti-graffiti film watch the video below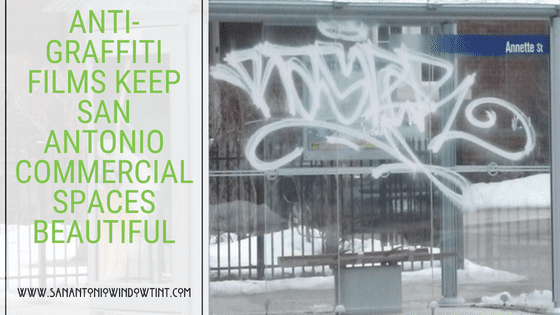 San Antonio Window Tint For Your Graffiti Shield Needs
When it comes to solutions for graffiti of any kind on your San Antonio property, Graffiti Shield products are very effective.  Here at San Antonio Window Tint, we can not only help you with metal, mirror and glass shield solutions, but we also offer custom surface graffiti protection as well.  For more information how you can protect your San Antonio business from graffiti and a corresponding bad reputation, contact us today!