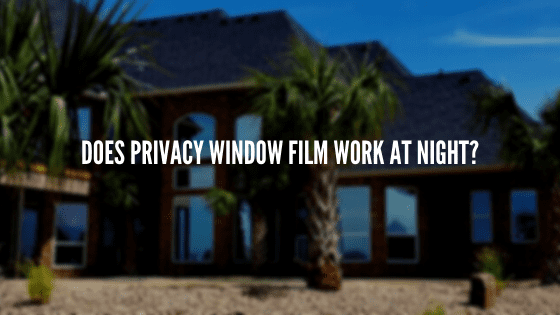 Having to manually close your window treatments or blinds every night can be a hassle. Especially for larger properties and commercial properties, privacy concerns can be a significant issue even during the evening hours. Rather than using a privacy solution that needs to be moved and operated at certain times of the day, having an effective one that works around the clock can provide peace of mind and the ease you're looking for. Privacy window film offers a great option that works during the day and night.
The Advantages of Privacy Window Film for Your San Antonio Property
Privacy window film is a great solution for any privacy issues you may be experiencing. Effectively block unwanted views from the outside in while maintaining optically clear views out. Privacy window film appears reflective at all times of day, including night. This provides a great way to ensure no unwanted views make it in regardless of the time of day. By offering a reflective look at night, you won't need any blinds or window treatments for additional privacy. Privacy window film is also available in countless finishes and hues. This is a wonderful opportunity to transform the exterior of your property as well. Modern, reflective windows can really boost the aesthetic.
Work with San Antonio's Number One Privacy Window Film Contractor
San Antonio Window Tint is proud to be the number one privacy window film contractor serving the San Antonio area. We understand that privacy concerns can negatively impact anyone's experience in both residential and commercial settings. With the largest selection of privacy window film in the nation, we ensure that we'll have the right investment for you. We offer free consultations and have design software to showcase the final look.
For more information regarding our privacy window film, please contact us!