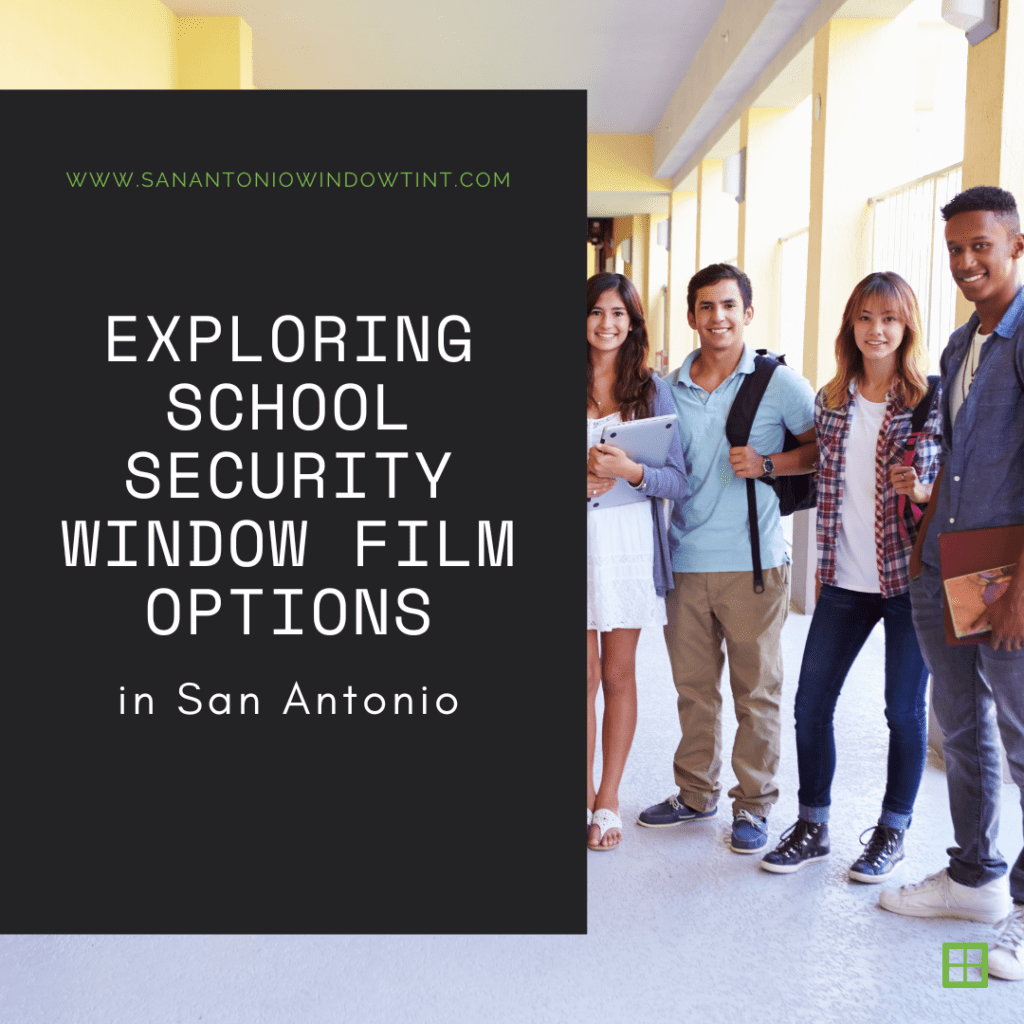 Are you considering security options for your school? If so, you should take a look at our security window films. San Antonio schools can use security film to protect students from a range of dangers, from simple accidents and weather-related incidents to violent and criminal attempts. Below, we've shared some of our top recommendations.
The Importance of School Security Film in a Modern World
Security has historically been a concern for schools, but even more so recently. The gun violence epidemic in the U.S. is unlike anything we've ever witnessed. Now, firearms are cited as being the leading cause of death among children, surpassing car accidents.
Schools must adapt to these changes in order to be successful in modern times. However, many schools lack the budget needed to invest in expensive security equipment. That's where security window film can help. Security film is a low-cost measure that can be implemented quickly with minimal disruption.
What's more, it can tremendously improve the safety of school campuses. By strengthening windows and glass entries, it protects against dangers that put students at risk like severe weather, accidental window damage, and armed intrusion.
What Security Window Film Options Are Available for Schools?
There are a variety of security window films that San Antonio schools can use to improve the safety of their campus and protect staff and students. Some good options to consider are:
Shatter resistant: Shatter resistant films help to strength glass panes, preventing accidents and injuries.
Anti-graffiti: Studies show that vandalism leads to increased crime. By preventing vandalism with anti-graffiti film, schools can prevent criminal activity and improve campus safety.
Bomb blast resistant: Bomb threats are a major concern for schools. These advanced security films are designed to mitigate the danger inflicted by blasts.
Ballistic resistant: Many schools are turning to ballistic-resistant options like C-Bond as a cost-effective alternative to bulletproof glass.
Schedule a Security Consultation
Are you interested in exploring options for school security window film in San Antonio? Call today to book your free consultation.