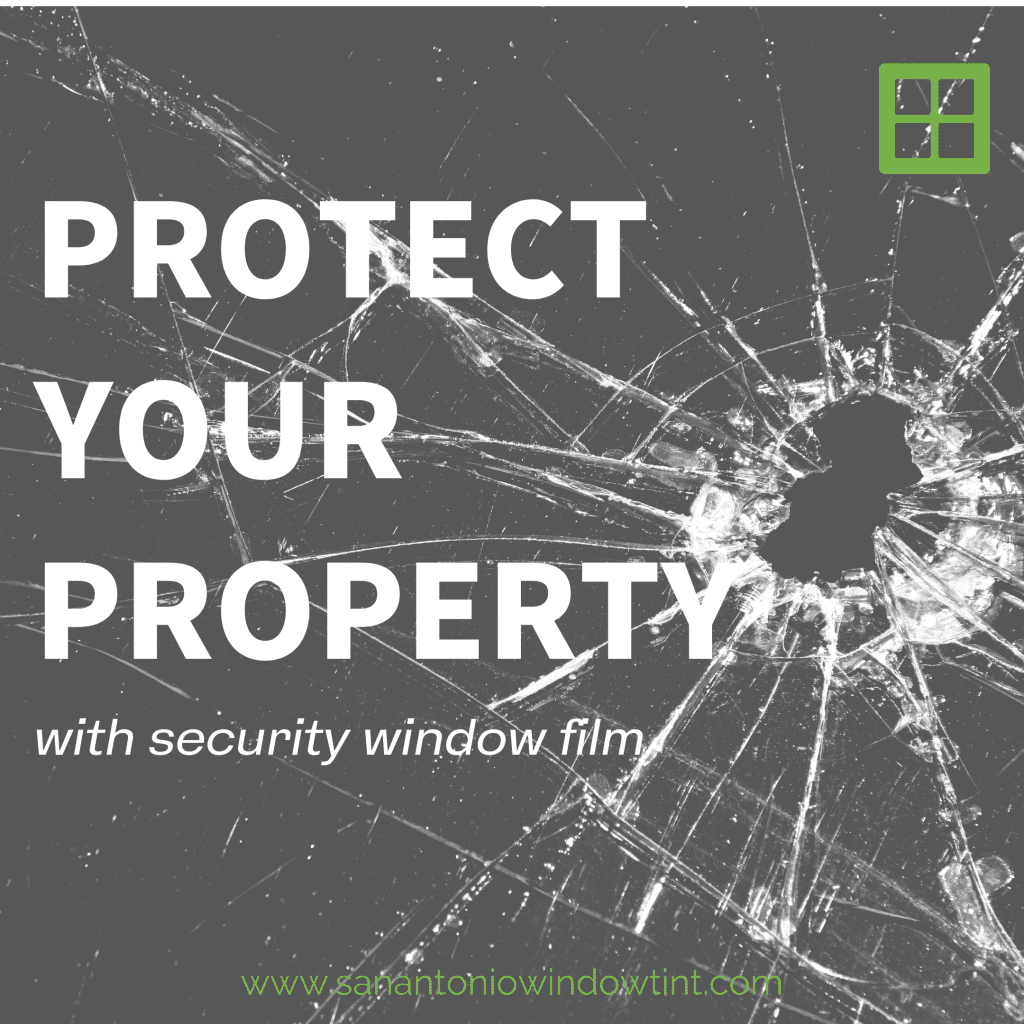 San Antonio is a fairly safe city but like any urban area faces its share of challenges.  Crime can be problematic and one of the most common crimes in San Antonio is theft.  The break-ins into homes can have serious financial repercussions for victims both residential and commercial. Protecting yourself from these types of property crimes is critical–read below for some of the best ways.
How to Protect From Crimes of Theft With Window Film
Security Systems: For those who want to protect their home or business, video surveillance systems are a great way of recording theft and physical break-in attempts. Yet they do little in the prevention department.  Homes and businesses serious about stopping crimes of burglary simply need stronger protection.
Bars on Windows: Bars on windows are one way to prevent burglars from getting into your Dallas home or business. While they do provide an excellent line of defense, the look is not very attractive and could lower property values in commercial or residential areas.
Security Window Film: Security window film is a cost-effective way to prevent break-ins. The films keep glass stuck even after high-velocity strikes.  This means intruders will have trouble breaking through the windows and make more noise while doing so.  Most burglars will move on to an easier target rather than risk getting caught. 
If you are serious about stopping intruders from breaking into your San Antonio home through your windows–contact us today for a free security audit and consultation.