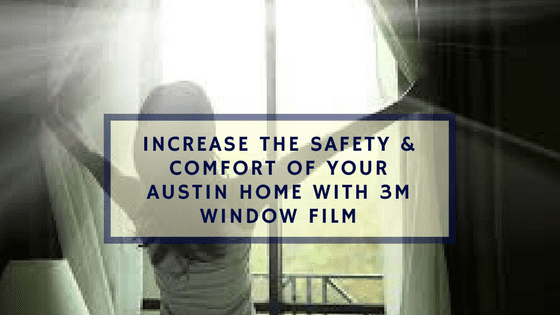 Austin homes experience the harsh, consistent Texas sun all year round and are surrounded by higher property and violent crimes due to the size of the city. With so many different residential issues at hand, Austin homeowners may be overwhelmed with the process of finding a budget-friendly solution that can solve safety, energy efficiency, and optimize home comfort. 3M, a recognized leader in the window film industry, has designed residential window film solutions that alleviate all these issues while helping homeowners experience high money savings.
3M Residential Window Film Options for Austin Homes
3M Sun Control Window Film optimizes home comfort and offers significant energy savings for Austin homeowners. By limiting visible light transmission, rejecting a high percentage of solar heat, as well as blocking UV radiation, homeowners will experience high energy efficiency and a more consistent temperature throughout their home. 3M Sun Control Window Film provides ultimate fade protection and SPF 1000 for your home, valuables, and family. This great ROI lowers HVAC consumption and improves your home space. 3M Scotchshield Safety and Security Window Film protects against a wide range of unknown threats to your home including burglaries, break-ins, natural disasters, and much more. By bonding broken glass fragments together, your family and home will be protected from glass shrapnel. 3M's privacy and decorative window films provide seclusion for areas of your home that requires more privacy.

Installing 3M Residential Window Film in Your Austin Home
Custom Tint Solutions is honored to be the authorized, trusted 3M window film contractor in the Austin and San Antonio area. We offer their complete collection of residential window film solutions so that residents can choose the right product for their home that's also a great ROI.
For more information regarding 3M residential window film solutions for your Austin home, please contact us or call: (512) 954-2422