Window Film: the Affordable Solution for Commercial Applications
Window film has a multitude of different applications, especially for commercial purposes. Business owners and commercial property owners can utilize window film to become LEED certified, for visual sponsorship opportunities, improve work productivity, and much more. These versatile innovations can be incorporated in virtually any glass surface, offering extensive protection and decorative elements. 
Applications for Window Tint in Austin and San Antonio
From high rise buildings along Downtown San Antonio to hotels and restaurants in South Congress and homes in the suburbs, window tint offers benefits for all types of buildings in the Central Texas area. Window tint can be custom cut and printed to fit any size and specification and can be used for a variety of applications, including apartments, schools, museums, mass transit, and more.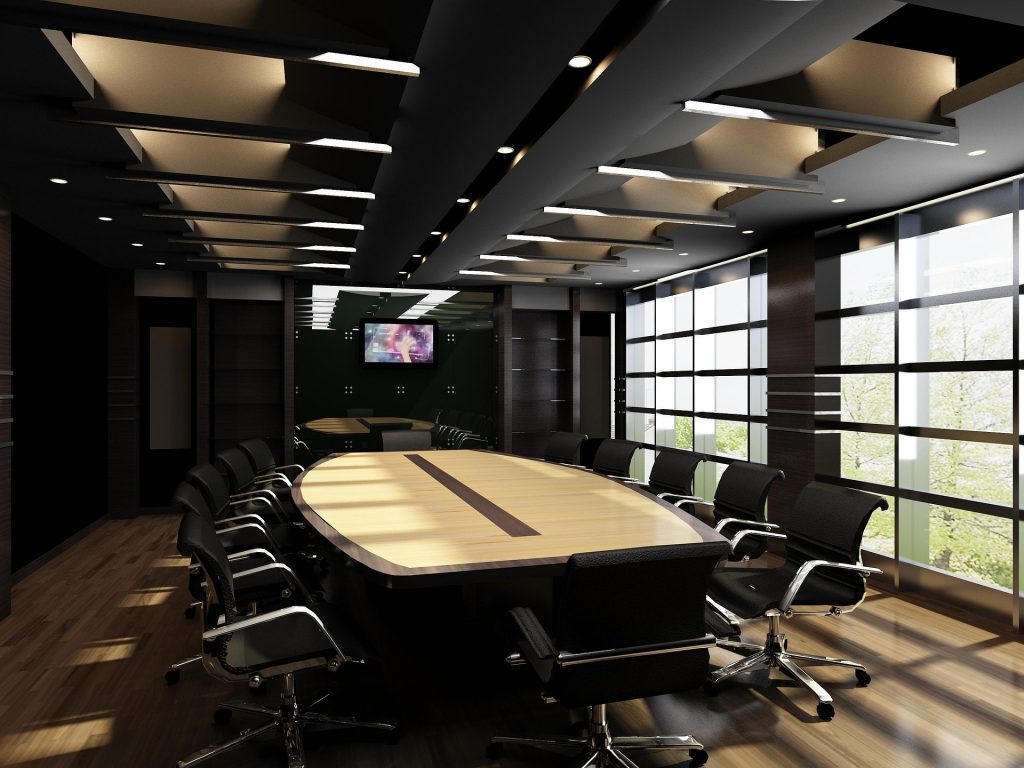 Office Buildings
Daylight redirecting film is a great investment for San Antonio office buildings. Improve employee productivity, decrease absentee rates, while lowering lighting costs significantly. Energy efficient window film is a great money saver for office buildings, helping owners save on energy costs. Energy efficient window film eliminate hot/cold spots while improving work comfort.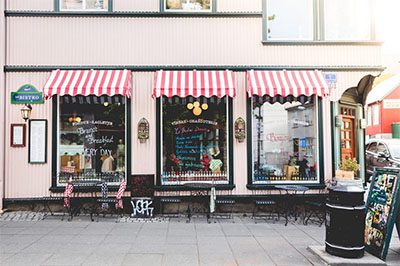 Retail Stores & Malls
UV blocking window film protects costly investments in direct sunlight from permanent damage and shortened product life. Protect employees, guests, merchandise, interior furnishings, equipment, and more with UV blocking window film. Decorative film provides a great opportunity for sales promotions, brand awareness, and other creative, visual marketing solutions.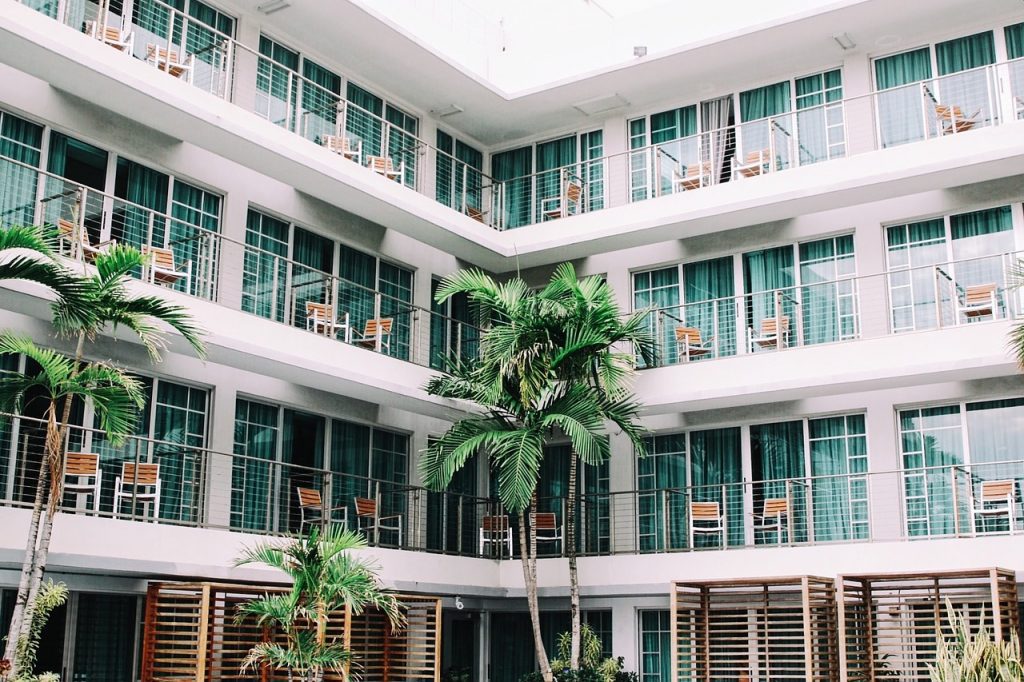 Hotel & Hospitality
Energy efficient window film optimizes guest experience and comfort while helping hotel and hospitality owners save significantly on reoccurring energy costs. These amazing ROIs pay for themselves in just a few years. Privacy film allows guests and staff members to truly relax and enjoy your establishment. Obstruct unwanted views while adding another layer of security to your San Antonio hotel.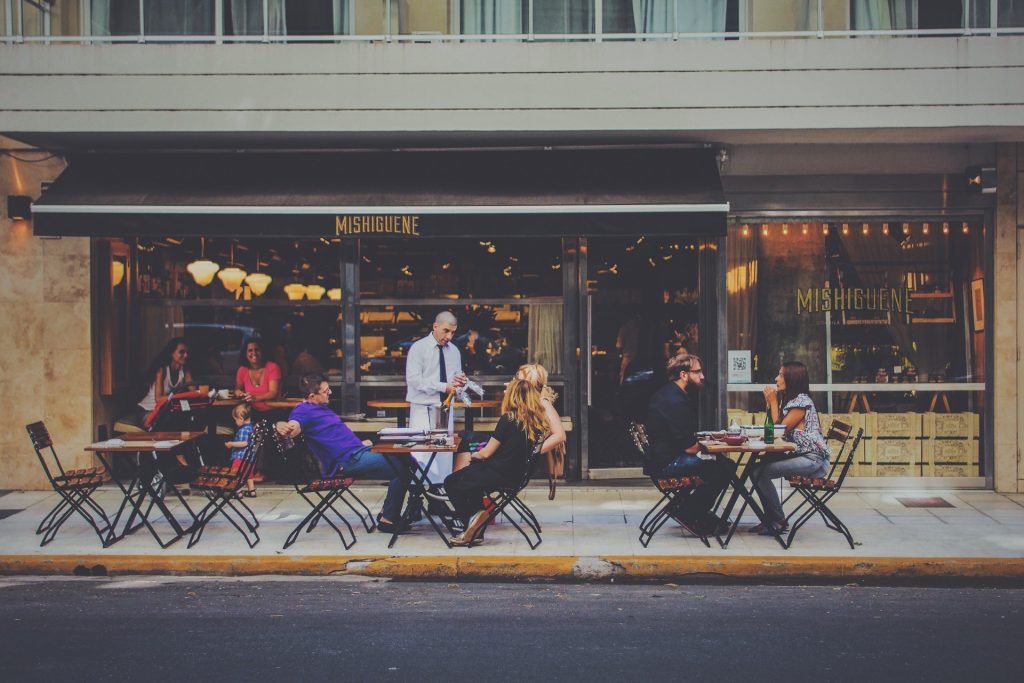 Restaurants
Austin and San Antonio are known for their diverse dining and variety of ethnic cuisine and for this reason diners expect a lot from the restaurants they visit. As a restaurant owner, it's your job to ensure that your restaurant lives up to your guests expectations and provides them with an enjoyable experience. Window tint can help keep your guests safe, happy, and comfortable and save money on energy.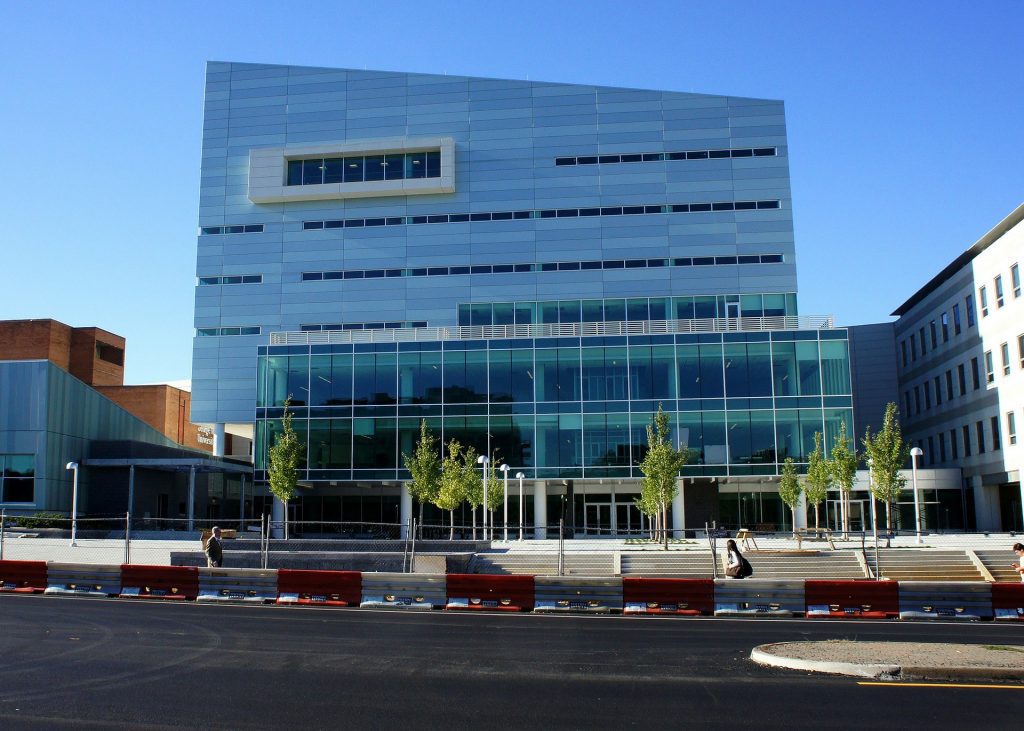 Schools & Universities
Safety and security window film provides comprehensive protection for schools and universities throughout the San Antonio area. Security film protects students and teachers from numerous threats including break-ins, attacks, natural disasters, and more. Daylight redirecting film has been scientifically proven to improve student test scores, lower absentee rates, and improve teacher productivity. Daylight redirecting film also helps alleviate lighting costs.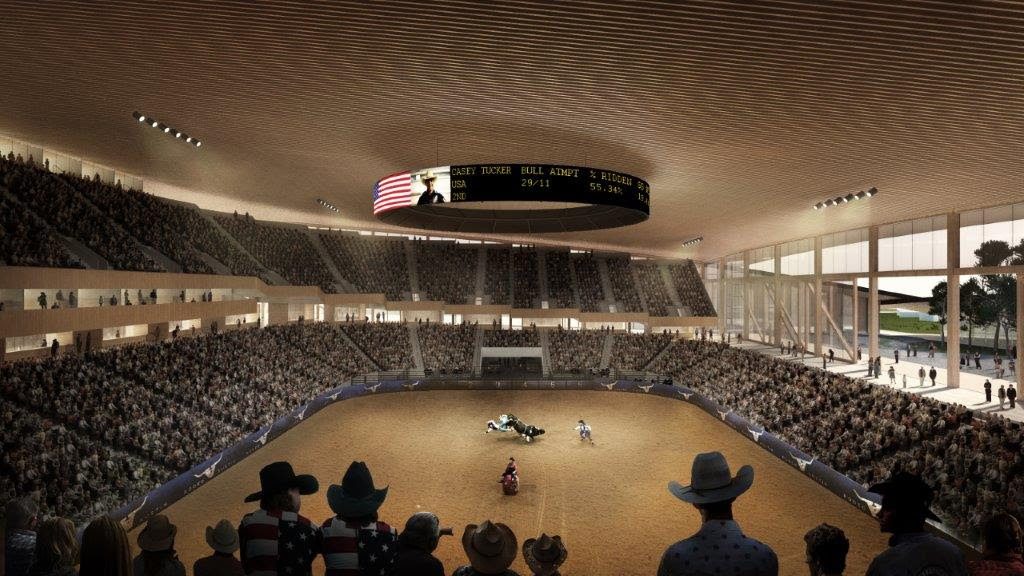 Arenas, Venues, & Stadiums
Decorative window film can be utilized for exterior building wraps, upcoming event promotions, and brand visibility. These highly customizable films are can be used as successful marketing tools for any arena, venue, or stadium in the San Antonio area. Energy efficient film can help owners save considerably while improving guest experience. Lower HVAC consumption and heighten comfortability within your property.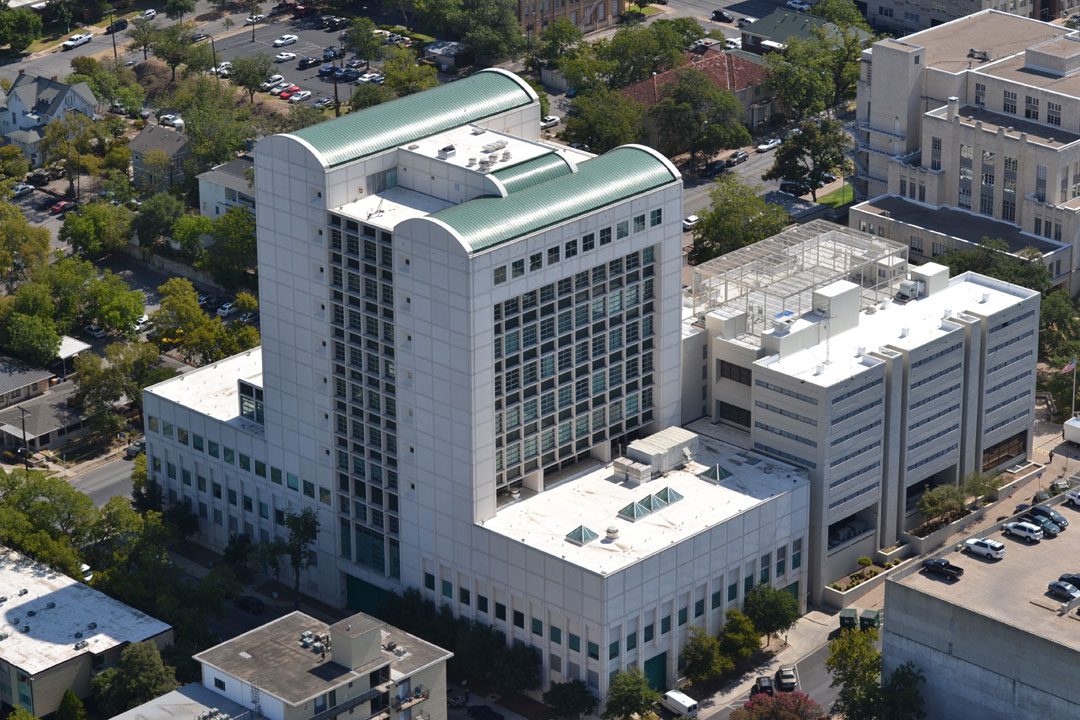 Secured Buildings
Secured buildings throughout the San Antonio area including banks, data centers, police stations, prisons, and more can enjoy the benefits of safety and security film. Ballistic-resistant and bomb-blast films are specialty security films the offer comprehensive protection against higher impact events such as explosions and gunfire. Cloaking films are great for high security internal areas that require handing sensitive information. Obstruct LED screens from unwanted views.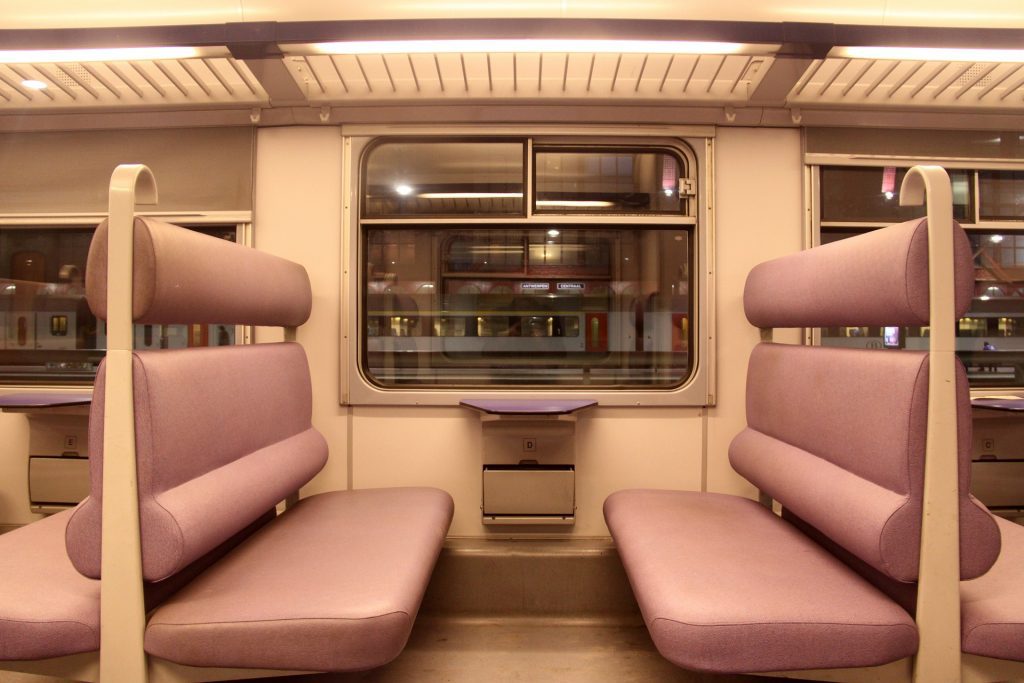 Mass Transit
Anti-graffiti film offers protection for different surfaces throughout mass transit systems in San Antonio. Protect against vandalism and graffiti while presenting a cleaner, more professional image to your customers. Safety and security film is a great investment for protecting patrons and employees– this innovative film can be applied to vehicles, buildings, and other glass features.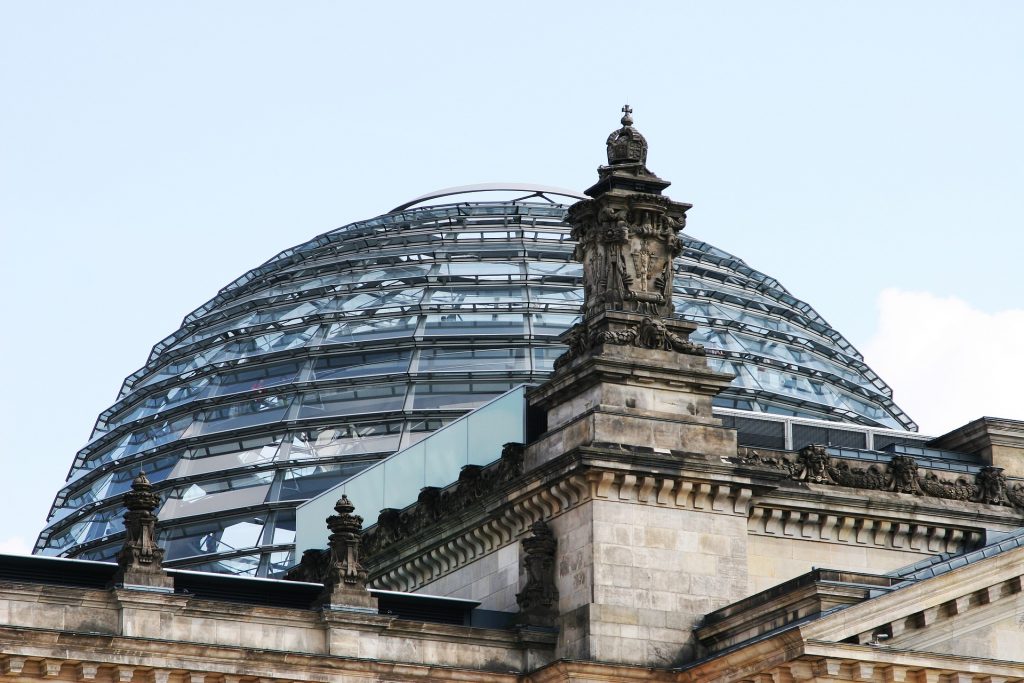 Government Buildings
With a lot of government offices located in outdated, historic buildings in San Antonio, many of these buildings can highly benefit from exterior resurfacing. Exterior resurfacing optimizes aesthetics and functionality for government buildings. Safety and security film is always an essential for government buildings. Protect building occupants, valuables, and more from various unknown threats.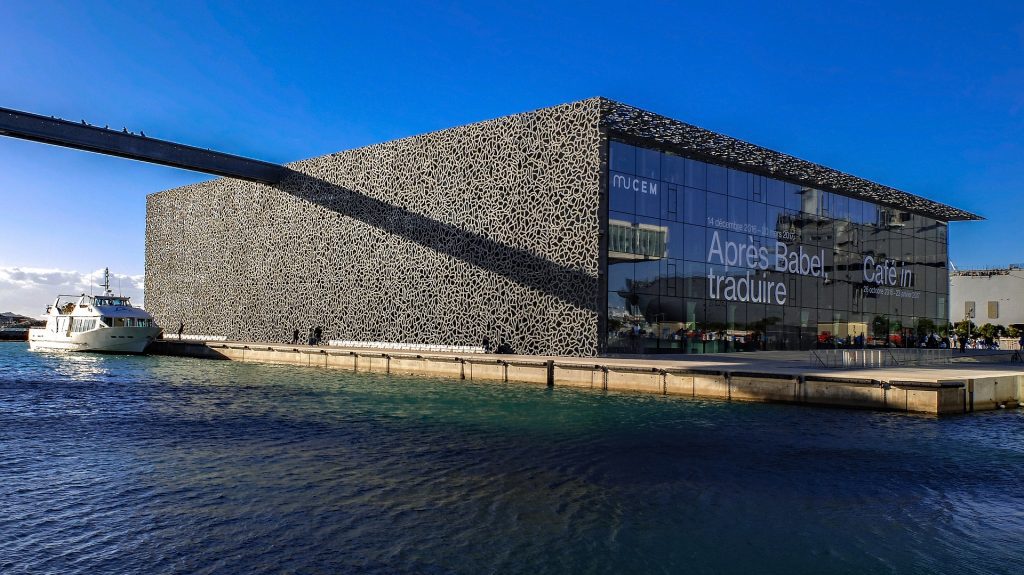 Museums & Libraries
Decorative window film presents open creative opportunities for San Antonio museums and libraries. Great for corresponding art exhibit graphics, art curation, wall quotes, and much more. UV blocking film is a necessity for museums and libraries– protect art, books, and other expensive investments from harmful UV rays.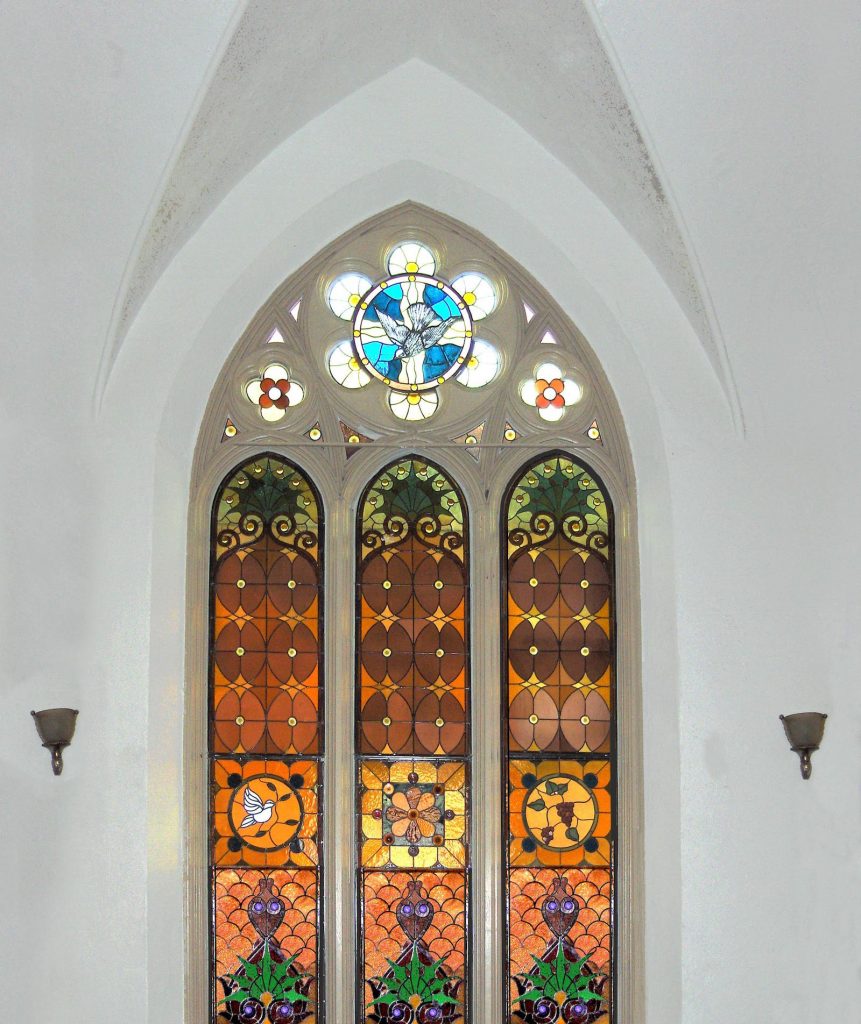 Churches
With the escalated attacks on churches around the world, safety and security film has never been so necessary for San Antonio churches. Security film protects your congregation from a multitude of unknown threats even when you're not present. Energy efficient window film is great for helping churches save while making service more comfortable for worshippers.
For more information regarding various commercial window tinting applications, please contact us for a free consultation. We're happy to assist you with your next commercial window film project in the San Antonio area.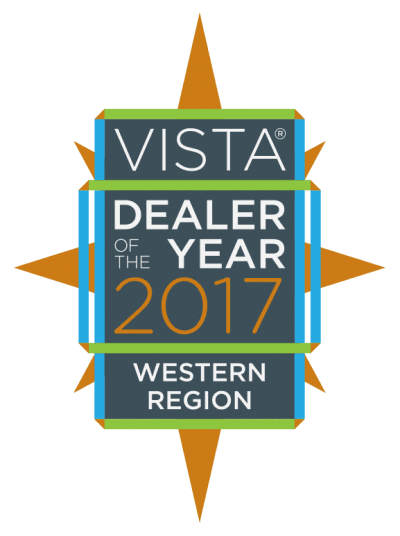 San Antonio Window Tint is honored to announce our recent award on behalf of Eastman and Llumar SelectPro for "Best in the West" window film contractor. As the Western Vista dealer of the year, we're humbled by the recognition of our work ethic, consistency, and dedication to our customers and community. We strive to continue being the recognized leader in our industry and are proud of our recent accomplishments, our hard working team, and all of our wonderful clients.