Having privacy in our homes allows us to live carefree and be ourselves. It's also important for practical reasons like home security and the protection of children and personal belongings.
If you feel like your home could benefit from more privacy, one option you should consider is window film. Frosted and privacy window films allow San Antonio homeowners to create a more secluded atmosphere while also getting access to plenty of natural light.
Below, we've shared some of our favorite frosted and privacy window film options.
Why Window Film for Privacy?
We know, window film probably isn't the first thing that comes to mind when you think of privacy. But it's actually a really great option. Here are some reasons why you should ditch the blinds and curtains and opt for privacy film instead:
More choices: Instead of being limited to a couple of different blinds or drapes, you'll get access to hundreds of different styles. In fact, the options are really endless because privacy films can even be custom-made.
Room for change: Privacy films are easy to remove, which is great because unlike paint and wallpaper, they're not permanent. It's much easier to switch up your look.
Use them anywhere: Frosted and privacy window films can be adhered to virtually any smooth, flat surface. That includes furniture, doors, walls – you name it! You can really get creative with them!
Modern & Beautiful Frosted & Privacy Window Film Options
To get an idea of how you can use frosted and privacy window film in your San Antonio home, check out these examples: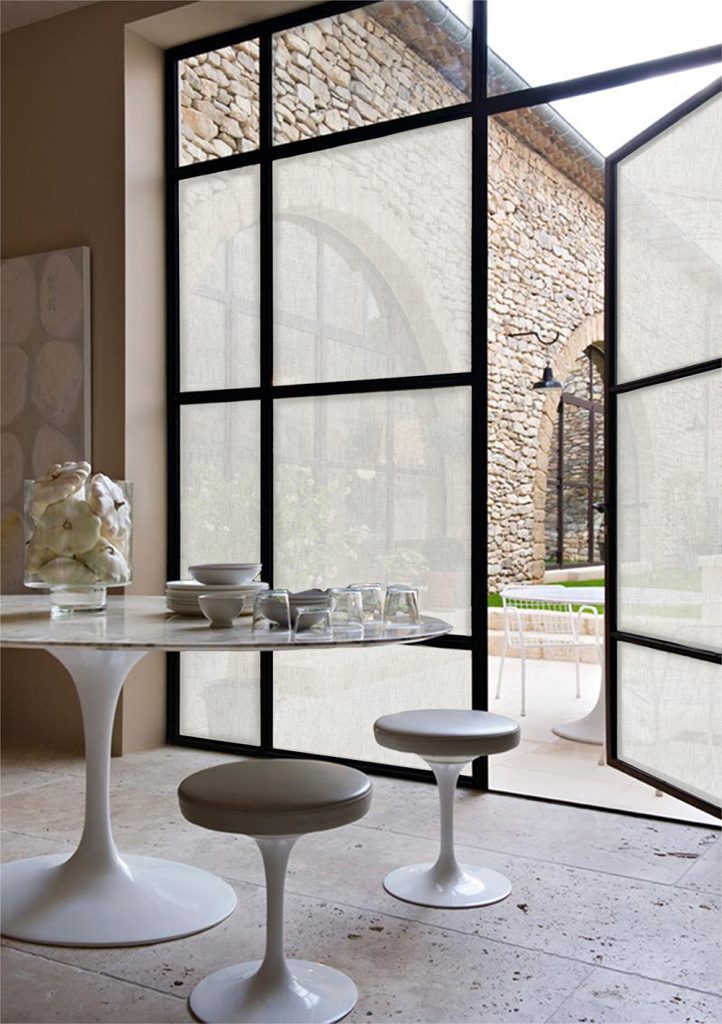 Light-Diffusing Frosted Films
Use frosted window film to soften and diffuse light. Frosted films are subtle, yet beautiful and they let in tons of natural light.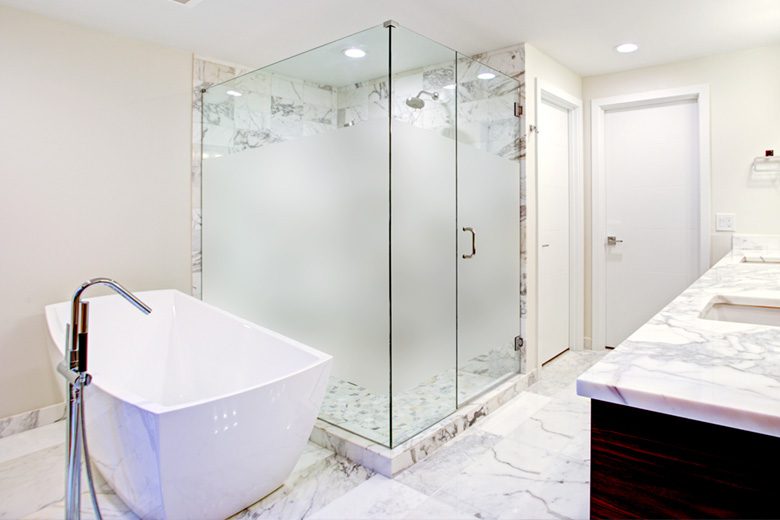 Shower Doors
Create the custom shower look of your dreams with a gradient or sandblasted film.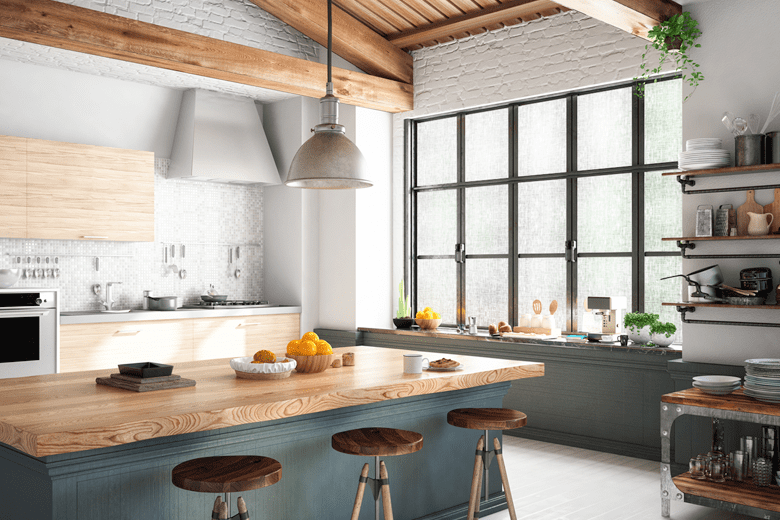 Textured Frosted Film
Add depth and character with textured window film. We love the look of the frosted textured film in this kitchen.
Get More Ideas
Looking for more ways to use privacy window film in your San Antonio home? Contact our office today to speak to a designer and discuss your ideas.