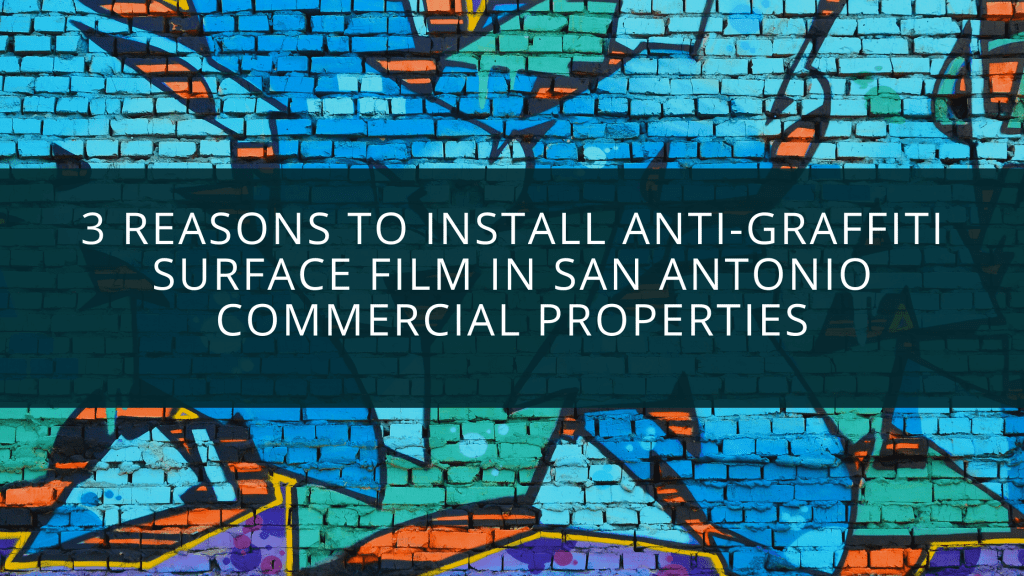 This past year exposed a lot of unfortunate vulnerabilities in our nation, especially when it comes to commercial properties. While some areas of the nation experienced a significant decrease in crime and vandalism, others experienced the opposite. For businesses looking for ways to defend their properties from vandalism and graffiti, the options can be very limited. This is true of expensive surfaces that can seriously costly to repair or replace. Anti-graffiti surface film provides the benefits you need for defending San Antonio commercial properties from potential vandalism as well as daily wear-and-tear.
The Benefits of Anti-Graffiti Surface Film for Your San Antonio Commercial Property
Conceal existing damage for better appearance: Scratched, vandalized, and graffitied surfaces can portray the wrong impression to your guests. Whether you have an open kitchen that's subjected to daily wear-and-tear or have an elevator that's vandalism-prone, anti-graffiti film can conceal any existing damage. This helps property owners save significantly on repair and replacement costs. The film mimics the appearance of original surfaces for invisible protection. This is available for metal, mirrored, glass, and other non-porous surfaces.
Protect against further vandalism or wear-and-tear: Durable anti-graffiti film is thick enough to withstand acid etching. The strong film works as a sacrificial layer that's easily removed and replaced by a professional window film contractor once damaged. The proprietary adhesive makes the surface film virtually tamperproof by the public.
Cost-effective alternative: Enjoy significant savings by minimizing your repair and replacement costs. Elevators require recommissioning fees and can lead to operational downtime. Surface film ensures minimal downtime and quick repairs.
Work With San Antonio's Premium Anti-Graffiti Surface Film Contractor
San Antonio Window Tinting is honored to be the premium anti-graffiti surface film contractor serving the Central Texas area. We have the largest selection of money-saving solutions available. Contact us today for more information!