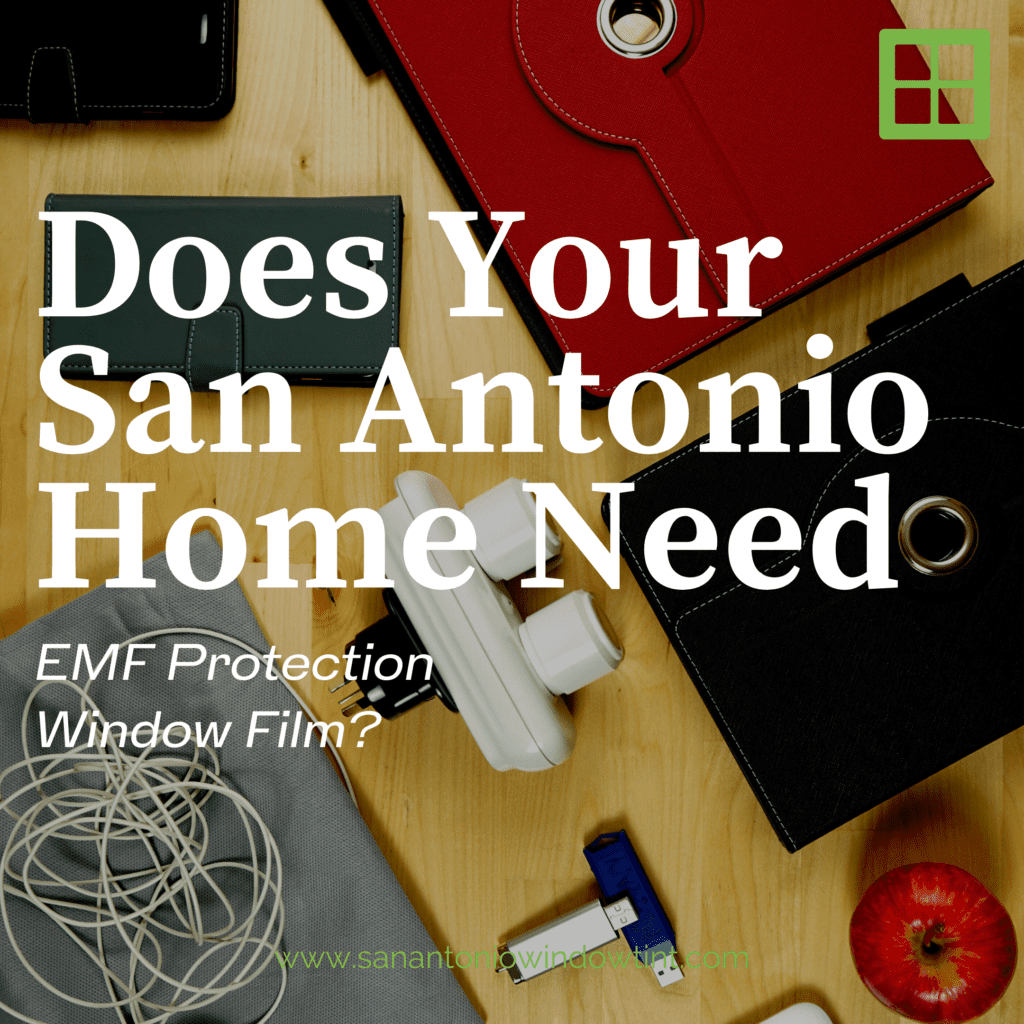 The truth about the modern world we live in is that we do have an abundance of benefits from technological advancements. From one-day delivery times to ordering food within minutes on your phone, these technological devices can offer a better quality of life along with the benefit of convenience and other advantages. However, they may also come with a downside. Electromagnetic frequencies (EMF) and radio frequencies (RF) are being studied for their potentially harming side effects on people. There are already many anecdotal accounts of EMF sensitivity, reported side effects, and preliminary studies that support these conclusions. For those interested in protecting their San Antonio homes, EMF protection window film may be the option you need.
The Advantages of EMF Protection Window Film for Your San Antonio Home
EMF protection requires some research in order to find effective solutions. There are reputable companies that offer everything from silver-lined clothing to cell phone faraday cases. When it comes to home protection, you'll find everything from faraday canopy bed protection to silver-lined drapes. For those looking for a highly effective permanent solution for shielding their glass windows and doors, EMF protection window film is the right option for you. This window film solution offers the ability to block both EMF and RF radiation while maintaining natural sunlight. You can also enjoy other bundled benefits like energy savings, UV protection, and glare reduction. That means you can actually save money and boost the comfort of your home while shielding from EMF and RF radiation.
Work With San Antonio's Leading EMF Protection Window Film Contractor
San Antonio Window Tint is honored to be the leading EMF protection window film contractor serving the Central Texas area. Whether you're looking for preventative support or symptom relief from EMF exposure, we're happy to help. Contact us today!