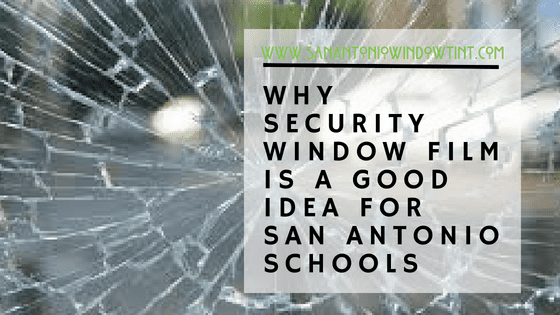 School Gun Safety In San Antonio
San Antonio is a wonderful city for raising families, with a vibrant culture and plenty of jobs. However, as you well know, school shootings are not predictable and can occur in any city, at any time.  This is why here at San Antonio Window Tint we understand how crucial safety and security window films are to protect the most innocent amount us. It's true, something as simple as security window film is a simple, effective, and cost-efficient solution for bolstering school security and keeping our community safe.
Safety First for San Antonio Students And Staff
Over 150 mass shootings have occurred across the country in the last year.  And although the prevalence of mass shootings has not increased, over the year, the death toll has gone up dramatically.  Since we can't stop school shootings from happening, it is imperative that schools take precautions to protect students against dangerous intruders.  One way to lessen the damage done during an attack is safety and security window film.
What Is Security Window Film And How Does It Work?
Security film is an additional layer of protection for glass doors and windows, that secures vulnerable entry points of buildings as an added safeguard against gun violence.  This seemingly thin film, used in coordination with C-bond adhesives and window films make it 40 times for intruders to penetrate–even after firing bullets into it. Security window film can hold against attack for up to 2 minutes– time for emergency responders to arrive on the scene or for students to escape.
Watch the video below to learn more about school security window film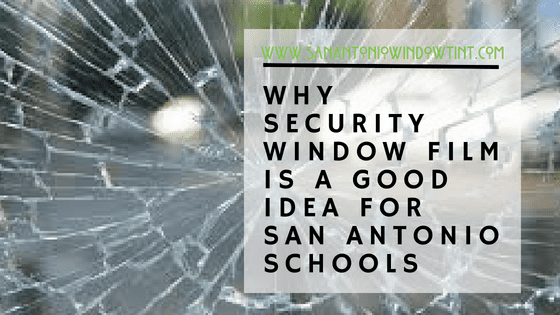 San Antonio Window Tint For Your School's Security Film Needs
Security window films are a  reliable way to deter dangerous intruders, which is why hundreds of schools across the nation have begun to install these films.  If you're looking for added protection for your San Antonio school, don't hesitate to contact us for a free consultation today!