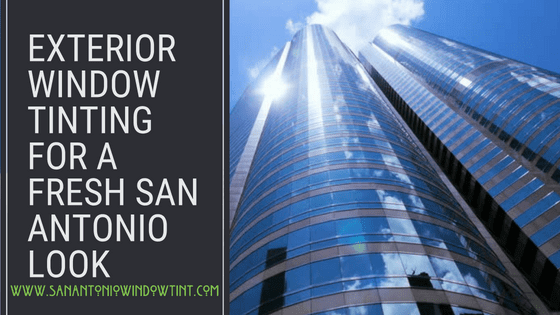 Exterior Window Resurfacing For San Antonio Commercial Buildings
The San Antonio skyline is riddled with many new buildings that give San Antonio a wonderful modern appearance.  However, there are still quite a few buildings in San Antonio that are old and in need of restoration. Many times the buildings are structurally fine but updates like the dated tint need to happen.   As a commercial building owner, you no doubt understand, the way the outside of your commercial building looks says a lot to potential clients and tenants. If your windows look outdated, it could affect whether people want to rent a space in the building or visit businesses inside. So, as a commercial real estate owner here in San Antonio, now is the time to capitalize on an emerging revitalization trend and resurfacing your windows may be all that you need!
Exterior Window Resurfacing: Cost-Effective And Beautiful
While you may know that outdated window finishes in your commercial space are bad for business, the fact of the matter is, replacing the outdated window is very expensive.  Not every business can afford to replace their windows with new, modern, presumably better functioning windows. And, for some commercial spaces, the costs associated with full window replacement simply don't add up.  Both of these situations are perfect for exterior window resurfacing instead. This is when window film is installed over existing windows, meaning, less downtime (it is usually done in as little as one day). Whatsmore, it only costs a fraction of the amount of money full window replacement costs while at the same time giving you that sleek, modern look.  Finally, when you choose to have your windows updated with window tint instead of replacement, you get all the benefits that come with window film: glare reduction, UV protection, and significant energy savings!
Watch this video for more information: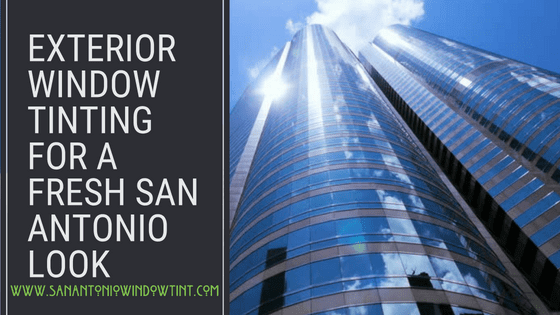 San Antonio Window Tint For Your San Antonio Exterior Window Resurfacing Project
At San Antonio Window Tint we installed tens of thousands of feet of window film for exterior resurfacing projects across San Antonio.  We offer the very best films for the jobs and fast installation crews too! Contact us today for more information on window tinting to update the look of your San Antonio commercial building!