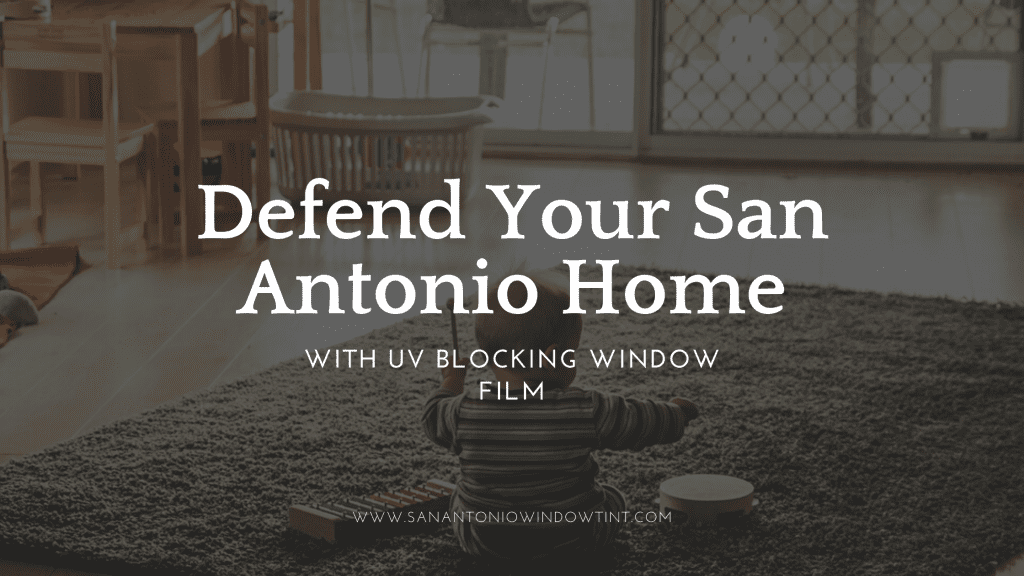 UV blocking window films have a ton of benefits to help you preserve your San Antonio home. If you're looking for a cost-effective and sustainable way to prevent sun damage and increase energy efficiency, window films are the perfect solution. Here are a few reasons why you need a UV blocking window film for your home.
How UV Blocking Window Film Can Protect Your Home in San Antonio
The sun's UV rays can cause irreparable damage to your home, your skin, and your family. By installing window film, you can protect your home from sun damage while protecting your family's health. You'll still get all of the benefits of sunlight while reducing the harmful effects – it's truly a win-win. 
Here are a few of the biggest reasons you need a UV-blocking window film in your San Antonio home:
Protect from Skin Cancer
If you're exposed to the hot Texas sun all day, ultraviolet (UV) radiation can become a real problem for your health. Too much UV radiation exposure skin damage, eye damage, and even skin cancer.
Prevent Sun Damage and Fading
Overexposure to the sun is not just harmful to you and your family. It can damage your furniture, flooring, and other surfaces in your home, causing them to fade. UV-blocking window film will help you protect your furnishings from sun damage, protecting your furniture from fading.
Reduce Your Energy Bill
The UV-blocking film lets you enjoy the benefits of the sun while blocking out extra heat. These heat-blocking features help you save money on your energy bill by reducing the need to use air conditioning in the summer. The films also help you reduce heating costs in the winter by reflecting heat into your home and keeping it warm.
Looking for more info? Get all the details on uv blocking window film here: uv-blocking-window-film-san-antonio
Want to Protect Your Home from UV Radiation?
Contact us today to start reducing your energy costs and protecting your family from harmful UV rays with UV blocking film!